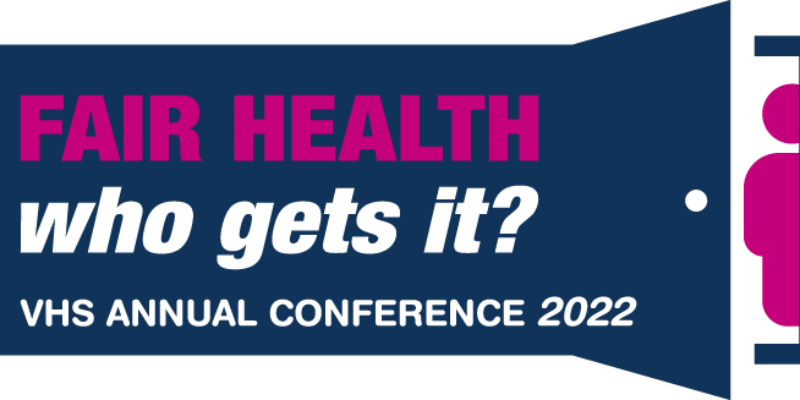 This year our 2022 Poster Competition Theme is: Fair Health.
We invited proposals from third sector organisations for Poster Submissions to create a visualisation of their work around 'Fair Health' with a focus on what role they play  in tackling health inequalities.
This year our conference focuses firmly on health inequalities, under the title of Fair Health, Who Gets It? The pandemic and its aftermath have brought renewed attention to the widening health inequalities in our communities. We are asked for posters to reflect all that's positive about how we work together to reduce health inequalities across Scotland.
Read below to see the link to the blog by each finalist and their poster.
Meet Our Finalists!
Our Finalists are:
Action for ME
Read Avril's Blog: Learn about ME
ASH Scotland
Read Lisa's Blog: Engaging communities towards being smoke-free: reducing poverty and health inequalities
Chest Heart and Stroke Scotland
Read Kevin's Blog: A Day At The Hub, In The Community and A Story Of Proactive Prevention
COPE Scotland
Read Hilda's Blog: Challenges on the sea of life and what can sustain us
Families Outside
Read Toni's Blog :Hidden Sentences
Kidney Research UK
Read Bushra's Blog: Diversity in organ donation within Scotland
See Me
Read See Me's Blog: With Fairness in Mind
Sleep Scotland
Read Martyna's Blog: Healthy sleep – who gets it?
The Health and Social Care Alliance Scotland (The ALLIANCE)
Read Margaret Ann's Blog: Fair Health
The Health and Social Care Alliance Scotland (the ALLIANCE)
Read Maisie's Blog: Protecting human rights in an evolving digital landscape
The Winner of the 2022 Annual Poster Competition will be decided by live vote on the day of the VHS Annual Conference!