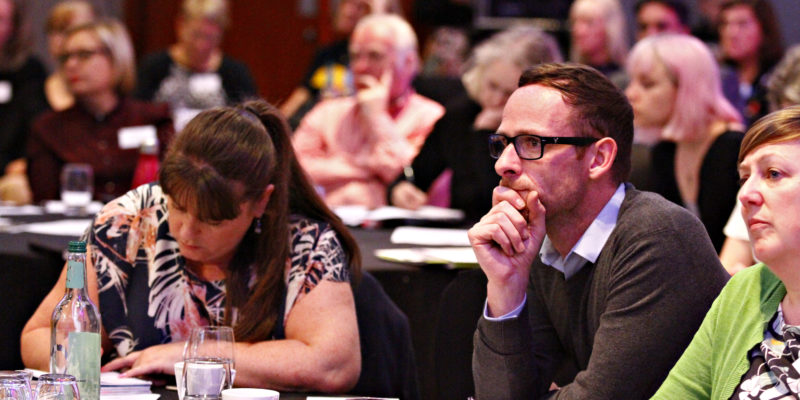 One in four people may experience a diagnosable mental health condition in any given year.
In 2015 VHS began exploring what smaller voluntary health organisations had to say about mental health. They told us their role is to 'catch those people who have often fallen through the gaps of mainstream services or support.' That led VHS to significant and ongoing work in relation to loneliness, social isolation and mental health. Together with our members we played an important role in helping to shape the Scottish Government's loneliness and social isolation strategy, A Connected Scotland (published December 2018) and VHS is an active member of the Scottish Government Implementation Group. In 2019 we started a new piece of work in collaboration with Support in Mind Scotland, to shine a light on the very neglected area of older people and mental illness (beyond dementia).
Useful resources
Key Messages: Mental Wellbeing, Social Isolation and Loneliness in Rural Scotland, March 2019
CPG on Health Inequalities: Loneliness and Social Isolation, Minutes 31 January 2019
CPG on Health Inequalities: Mental Health in Rural Scotland, Minutes 30 October 2018
The Zubairi Report: the lived experience of loneliness and social isolation in Scotland, November 2018
Key Messages: Mental Health and Wellbeing Focus Group, June 2015
Related News and Blogs
---
28/11/2023

Diana Crowe who is Head of Ser …
---
25/04/2023

The Mental Health and Money Ad …
---
03/03/2023

Librarian Kevan Smith explains more about Glasgow Life's Memories Scotland project, connecting heritage resources with reminiscence activity.
---
26/01/2023

Justine Nicolson, a Community Link Worker based in NHS Forth Valley, talks about a patient she recently supported. She notes that the issues first presented in a referral are not always the ones that are most important to the person referred.
---
18/01/2023

Late last year VHS facilitated …