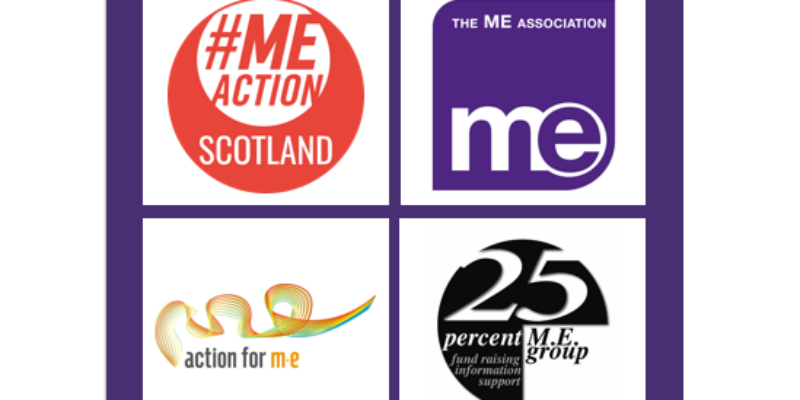 Myalgic Encephalomyelitis /Chronic Fatigue Syndrome (ME/CFS) is a disease that makes people disappear from their own life; they may spend years or decades confined to their bed/home, in darkness, very unwell, in pain, exhausted and alone. Yet, there is a huge gap in medical education and understanding around ME/CFS that results in harm being done to people who live with this disease. Learn about ME addresses the urgent need for increased education, understanding and support through offering training and information for health and social care professionals.
Many people living with this disease face not only the loss of their job, friends, hobbies and interests that many other chronically ill people face but these difficulties are compounded as they may also face disbelief, misunderstanding and stigma in their search for help and support.
A disease that is invisible and yet has a devastating impact
ME/CFS is a long-term (chronic), neurological condition. One essential feature of this disease is post-exertional malaise (PEM). PEM results in a disproportionate reaction to any activity: physical, emotional or cognitive. Its onset can be delayed and it may take a very long time to recover: days, weeks or months. PEM makes all the symptoms of ME/CFS worse: sleep difficulties mean that sleep is unrefreshing or disturbed and does not redress the fatigue associated with ME/CFS; cognitive difficulties such as being unable to find a word or remember key information result in 'brain fog' that makes it difficult to concentrate and complete basic tasks. People may have pain, digestive difficulties, increased sensitivities and difficulty regulating bodily systems.
Research shows that health-related quality of life in ME/CFS is poorer than in many other chronic illnesses, including multiple sclerosis, end stage renal disease and heart disease. For example, this research paper shows that people with ME/CFS score lower overall on health-related quality of life tests than most other chronic conditions (Hvidberg et al, 2015).
Continuing Professional Development (CPD) – Training module
A partnership worked to promote a free, online CPD training module. Launched in May 2020, this is based on the latest medical evidence on ME/CFS, featuring 10 case studies that offer concise evidence-based explanations. The module was developed by Dr Nina Muirhead, whose extensive qualifications include a Masters Degree in Education (MED), and is in line with the NICE Guideline published in October last year.
We aimed to reach 500 healthcare professionals working in Scotland but exceeded that as over 1,300 have now completed the module and 76% believed they now felt more confident in diagnosing ME/CFS. However, 96% of professionals completing the module felt that more formal education and training on ME/CFS was needed.
A series of podcast episodes developed by the partnership supplements the training. New podcasts on Nursing, Genetics and Physiotherapy are in production. The podcasts have now been listened to over 2,000 times. At a webinar in March, Social Care and Social Work professionals were introduced to the module and its background. In their feedback, attendees highlighted the transferability of their learning from the webinar to help develop their practices with service users and other staff when working with other chronic health conditions such as Long Covid and Fibromyalgia.
Avril McLean is the Projects & Participation Senior Practitioner at Action for ME.
View the Poster for the VHS Annual Conference: Action for ME Poster: Learn about ME