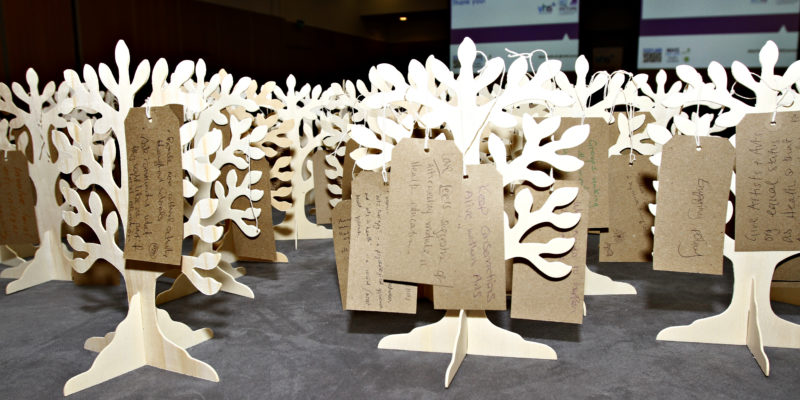 VHS hosted our 2018 Annual Conference on 20th November in Edinburgh. The event had over 150 delegates registered with 15 Exhibitors, 8 Posters on display and 12 contributors to the conference platform. View our photo album of the day at the bottom of this page!
You can read the full key messages from the conference here: Get The Picture Key Messages
Keynote speaker: Professor Sir Harry Burns
Read the powerpoint presentation: Professor Sir Harry Burns
Poster Competition 
We held a live vote for the winner of the poster competition and the winner was Culture Counts.
Read their blog along with all the other poster finalists:
Winning Poster: Culture Counts: Andy's Blog: the Chemist and the Poet are both right
Harmonious Place Project: Emma's Blog: Harmonious Place
SCDT & In Motion: Lynsay's Blog: Engaging bereaved families in a creative process to explore social isolation resulting from child death
Scottish Men's Sheds Association :Jason's Blog: Shoulder to Shoulder
Teapot Trust: Kristin's Blog: Transforming the Treatment Matrix
Tayside Healthcare Arts Trust: Chris's Blog: An App Designed by People with Aphasia for People with Aphasia
Tayside Healthcare Arts Trust: Chris's Blog: A Unique Route to Health & Wellbeing through Printmaking
Waverley Care: Murray's Blog: Waverley Care Arts Project
View our photo album of the conference here: