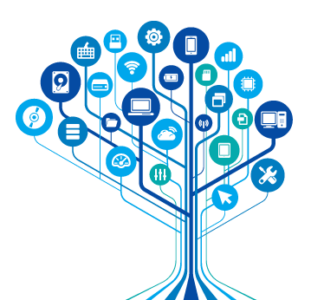 Digital Inclusion for Health was created to find an innovative, economical model and method to address online challenges in the voluntary health sector, particularly for smaller charities, community organisations and social enterprises
The scope was to deliver entry level websites to 10 organisations and provide content management training.
Digital Inclusion for Health was committed to a collaborative approach, and involved a  3 way partnership; Voluntary Health Scotland, graphics.coop and each selected organisation.
Voluntary Health Scotland organised and managed the project, and also offered support and guidance to the organisations throughout the process.
graphics coop offered the design, development, training, technical support and hosting for each website.
A key aim of the pilot was to evaluate the viability of using a 'bulk production' approach, that would allow maximum delivery for minimum budget.
Recruitment and Selection
Promotion
Information about the project was distributed widely though VHS membership and promoted through:
32 Scottish third sector interfaces
Presentations at health events including at a Braw Blether
Articles in SCVO's Third Force News and various health newsletters
Blogs, websites
Selection
Participants were asked to complete an application outlining their current website, the restrictions they faced, their ideas for future development, and their capacity to undertake the work involved in creating a new website. The project received many more applications than the pilot required, organisations were therefore selected against tight criteria.
Focused on small health groups
The project remit included 10 health charities and selection was focussed on the  smaller health charities which formed the majority of VHS members and had previously been identified through VHS research as those most likely in need of website support and development.
Need and capacity
Selection criteria looked at organisations in most need of a new website, and their capacity to engage with the project.
Diversity
Selection also included organisations that worked across the wider range of health topics and geographical areas.
After the participants had been selected and confirmed their place a consultation was undertaken which involved an initial questionnaire sent to organisations via email to gather further information about the organisation's needs and requirements.
A follow up meeting was than arranged at the organisation's office to:
discuss the questionaire in further detail
explain the project and development process
confirm design and technical specifications
agree timescales
identify what was required from the organisation (images, content, hosting details etc)
assign a key project contact
The development process followed a 6 stage process:
WordPress is a popular, intuitive, easy to use content management system.
2 hours of in-house training at graphics.coop (for up to 2 people) was delivered to the 10 organisations, accompanied by an online user manual giving clear instructions and videos on how to manage content and perform basic tasks.
The Digital Inclusion for Health project was evaluated through an online survey.
Organisations were asked for feedback on every stage of the process, and the impact the project has had on their organisation.