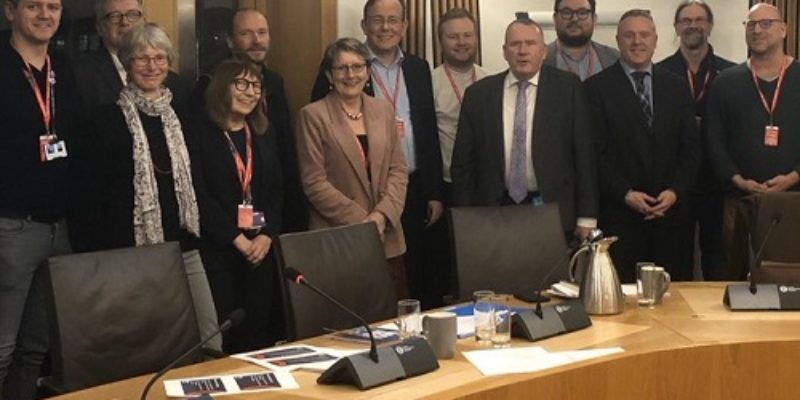 The Cross Party Group (CPG) on Health Inequalities met on 21st January 2020 in the Scottish Parliament to discuss the topic of men's health inequalities. Richard Lyle MSP, Co Convenor of the CPG, chaired the meeting. VHS is Secretariat of the CPG.
At the meeting we had presentations from:
Martin Tod, Chief Executive, Men's Health Forum – the men's health charity that researches, raises awareness, advocates and shares good practice (they are London based but have a UK remit and are very keen to reach out and engage with us as there is no equivalent Scottish body): www.menshealthforum.org.uk/scotland
Nathan Sparling, Chief Executive Officer, HIV Scotland – the national policy, information and campaigning charity that supports people with HIV, with the ambition of getting Scotland to zero new infections, zero HIV-related stigma and discrimination and zero HIV-related deaths by 2030: https://www.hiv.scot/
Craig Wilson, General Manager of Big Hearts Community Trust  – the charity of Heart of Midlothian Football Club, whose main focus up to 2021 is to support individuals and families at risk of social isolation. Their programme The Changing Room promotes men's positive mental health through the power of football.
If you have questions about the CPG or would like to join the mailing list for meetings, please contact Lauren Blair.