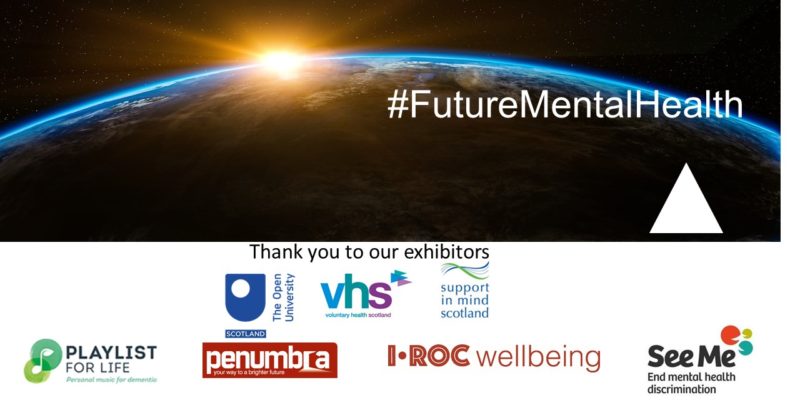 The future of mental health in Scotland was under the spotlight on 14th June in Stirling, at our collaborative conference with the Open University in Scotland and Support in Mind Scotland.
The conference aim was to get people thinking about:
How is a technologically enabled, globalised and digital society is changing our understanding of mental health and wellbeing?
Predictions on what a society with good mental health will look like in 10, 20 or 50 years' time?
Is there evidence that we are adapting and developing new attitudes, strategies and technologies for looking after our mental wellbeing?
Is our uncertain, unequal and fast changing world putting an intolerable strain on our mental wellbeing?
What are the necessary ingredients for developing and maintaining a healthy, connected mind throughout our lives?
Over 100 delegates from a wide range of organisations and sectors signed up to attend.  One of our delegates, Rob Mackie of QNIS, even wrote a very personal and insightful blog about the event the following day.  Below we publish the full range of resources that came out of the conference
Speaker and contributor biographies
Session 1 presentations:
Phil Wilson, University of Aberdeen
Stuart Richie, University of Edinburgh
Session 2 presentations:
Stewart Mercer and Sharon Simpson, Mindful Inside
Valerie Carr, Disrupting the Future
Session 4 presentation:
Thank you to our sponsors, supporters and exhibitors.
Find out more about them at the links below.