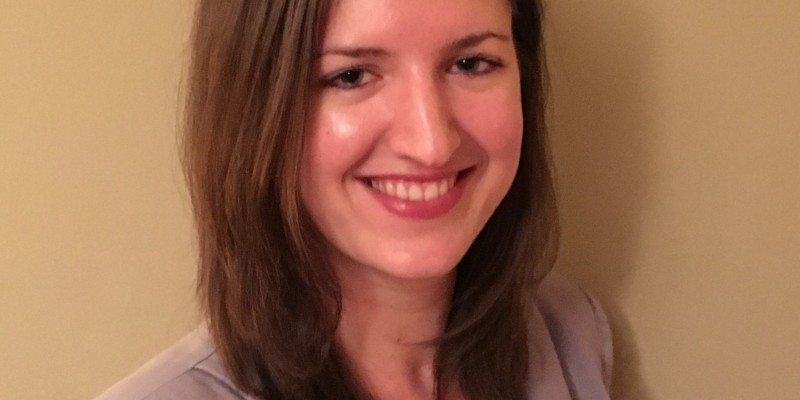 Today marks my final day with VHS and, although my time here has been relatively brief, a lot has happened in the past 8 months in health policy world and there's lots more coming up too. It seems appropriate to wrap things up by highlighting some key areas of work on the VHS radar over the coming months and year.
10 Year Mental Health Plan – Consultation
I'll start with the publication by the Scottish Government of its consultation on the new 10 year Mental Health plan (sometimes referred to as strategy or vision…). Following what could be considered quite targeted consultation prior to the 2016 Scottish election, this consultation is seeking input on the new draft plan and will build on the engagement already undertaken pre-election.  With a deadline of 16th September 2016, timelines for submitting feedback are tight. VHS very much encourages as many organisations and individuals as possible to submit a response. You can read the draft and give feedback here. We will be responding and in particular will highlight the need for a genuine shift to a prevention approach, as well as the voluntary health sector's strength in working closely with the most vulnerable and isolated groups and individuals in our communities; promoting active citizenship, building resilience and increasing social cohesion.
VHS Annual Conference: Loneliness and Social Isolation
Related to the mental health strategy, the VHS annual conference this year will be focusing on the impact of social isolation and loneliness on health.  This is an issue which has received significant air-time of late, as research such as the University of York's Loneliness and social isolation as risk factors for coronary heart disease and stroke, makes the headlines. This research found that poor social relationships were associated with a 29% increase in risk of coronary heart disease and a 32% increase in risk of stroke. The conference will explore the compelling evidence around the topic and the third sector's significant role in addressing it. VHS will soon be publishing a briefing paper on the topic, but in the meantime, view more about our conference here.
New VHS project – scoping community links workers
Much is said of the need to work better together. It seems very cliché, but better linking up of services, whether public sector or community-based, delivers better outcomes for the people using them.  One piece of work that has been doing this 'linking up' has been the Scottish Government-funded Links Worker Programme which has supported general practices – including seven Deep End practices in Glasgow – to strengthen the connections between community resources and primary care. Sometimes called 'social prescribing', Links Workers support referred patients to access services and resources in the wider community. Following the SNP's manifesto pledge to create 250 additional Community Link Workers, the Scottish Government has commissioned VHS to carry out a scoping exercise to inform the development of the national programme. You can get more information, including the full project brief, here.
NHS Targets Review
At her first health debate in the new parliamentary session, Cabinet Secretary Shona Robison announced that the Scottish Government will take forward a review of national NHS targets. Although often a topic of much heated debate, the opportunity to engage and shape future targets to match a health service striving to be person-centred and outcome-focused, is a positive one. In response to an SCVO letter welcoming the review and seeking how best to get the third sector involved, the Cabinet Secretary replied explaining that the process of engagement and consultation will formally start August/September 2016. She has confirmed that the third sector will be actively involved in the process. Watch this space for a joint VHS-SCVO event on the topic.
HPON (Health Policy Officer's Network)
The latest acronym-named group on the block…
Along with the Queens Nursing Institute of Scotland (QNIS), VHS has recently been part of setting up the HPON. The initial meeting saw lots of appetite from attendees for knowledge exchange and networking, as well as potential in the future for joint letters and consultation responses. It's hoped too that for civil servant and parliamentary engagement, the group will be a helpful platform for various speakers to present on issues relevant across the sector. Discussion was driven by the content of the recently announced work programme of the Scottish Parliament Health and Sport Committee – how best to engage in this work programme will shape the early discussion and work of the group. If you're interested in attending, get in touch with Rob Mackie at the QNIS on rob.mackie@qnis.org.uk. It's hoped that the next meeting – date TBC – will have a speaker from the Health and Sport Committee.
Summing up…
All of the above just scratches the surface of work areas VHS is involved in. Other significant current and upcoming work not mentioned includes our Clear Pathway project, the proposed Public Health Strategy and further engagement with Audit Scotland on third sector involvement in Health and Social Care Integration.
Finally, an important piece of work I was involved in over my final few months in post was our 2016 membership survey. Member feedback has been great and our Digital Communications Assistant, Sian, has done a fantastic job of translating the results from spreadsheets and words to an easy-read infographics report – take a look here.
The results made a pleasing read for the VHS team and in particular will be taken on board as our 2017-18 work plan begins to takes shape.
Now as I finish up my final day, I'm sure my time here will undoubtedly serve me well as I embark on a new career as a student midwife. The ultimate in preventing health inequalities surely starts with the education of mothers and families at the very beginning of a child's life – I hope I can do it justice!
Catherine
Catherine Ronald is Policy Engagement Officer at Voluntary Health Scotland. Kiren Zubairi takes up this post from 5th September 2016 and you will be able to contact her on kiren.zubairi@vhscotland.org.uk or 0131 474 6187 from this date.