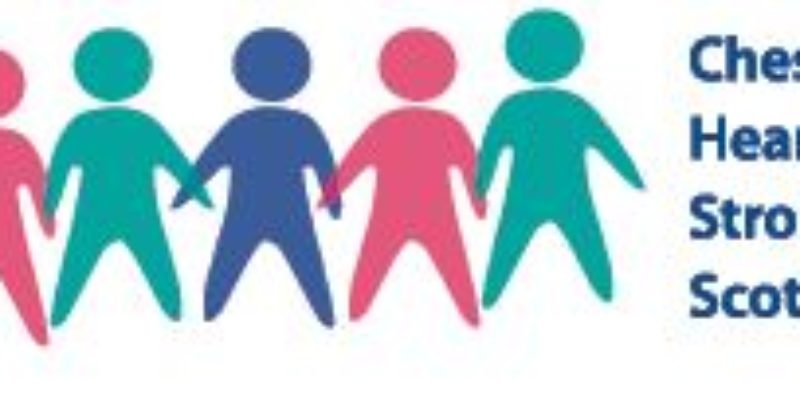 Health Defence Scotland for Healthier Lives
As Health Defence Scotland Lead for the charity Chest Heart & Stroke Scotland, I feel privileged to be able to see in practice how we are supporting the Right to Health.
But what does the Right to Health really mean? I had time to reflect on this on one of our Tuesday Health Walks in Drumchapel with the local community alongside Kevin our Health Defence Scotland Co-ordinator.
It is well documented that the Right to Health means the right of everyone to the highest attainable standard of physical and mental health. This means that where you live, work or play should have no impact on your health but we know that is not always the case.
Sadly, far too often where you live in Scotland determines how healthy you are and how long you live for. In the most affluent areas of Scotland, men experience 23.8 more years of "good health" and women 22.6 more years.
An example of this is the journey from Bearsden, one of the richest parts of Glasgow to Drumchapel, one of the most deprived areas of Scotland. In a drive of just 6 minutes life expectancy drops by 16 years.
We want to change that – and that's why we decided to set up our Community Hub in Drumchapel. As you walk around Drumchapel, you're met with an overwhelming sense of community and it's fantastic to now have the Chest Heart & Stroke Scotland Community Hub firmly at the heart of it.
Our Hub provides a free community space to bring people, local organisations and groups together. It's bursting with life and activities, and there is a whole variety of health, social and fitness groups meeting each week. (Add in Hub you tube link)
Health Defence Scotland is working in partnership with the local community from our Hub in Drumchapel. We know that 1 in 5 people in Scotland are living with a chest, heart and stroke condition. That's why the focus of Health Defence Scotland is prevention and early intervention, dealing with health and social issues before they develop into more serious problems.
Kevin has been able to reach groups who may not have traditionally accessed services around their health. Kevin and I were recently at D in the Park – a local community event on a beautiful Scottish sunny morning alongside Amy, one of our Health Defence Scotland volunteers. At the event, we offered free blood pressure checks to help people know and understand what their blood pressure numbers meant as well as raising the issue of weight, activity, smoking, diet and mental wellbeing.
Our health checks are open to all and our aim is to remove barriers that might prevent uptake. For example, we offer a free drop in service rather than set appointment times, and we reach people in local groups and community venues, for example at the Job Centre. We also use our engaging health check booklets, called a health passport, to make it easy to track their own health goals, and newly developed health information to empower people to make healthier choices and positive lifestyle changes.
Nationally we knew that the focus should be on reducing health inequalities. There is an important role for national agencies, including public and third sector organisations like ours, to support local delivery through advocacy and evidence-building.
To me, as a Dietitian, working in many areas of deprivation over the last twenty years, I see the message about the Right to Health is needed more now than ever and I am thrilled that through Health Defence Scotland we are campaigning to help people live healthier lives.
Blog Author: Jo Teece, Health Defence Lead, Chest Heart and Stroke Scotland. 
CHSS is a finalist in the  VHS Annual Conference 2019  Poster Competition. View the poster here.