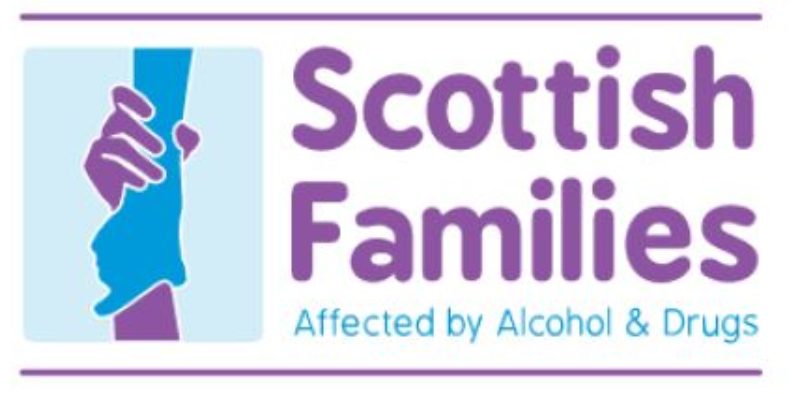 Who are we?
Scottish Families Affected by Alcohol and Drugs is a national charity working with anyone concerned about someone else's alcohol or drug use. We were set up by families for families in 2003, and we are proud of our history as a supporting and campaigning charity. Our poster for VHS's 2019 Annual Conference outlines what we do, why we do it and what impact we have on making people's right to health a reality every day across Scotland. We really couldn't continue do what we do without our partners working in the voluntary sector, statutory services and families in communities across Scotland.
What do we mean by families?
We use a broad, inclusive and sensitive definition of "family" to include anyone who may be affected by or concerned about someone else's substance use or is a Concerned Significant Other (CSO). We see the whole family as an asset, even where the family unit is fragile or damaged, and we look to identify and support all of the potential strengths around individuals, whether or not they are in treatment or recovery. We believe when supported, recognised, included and connected families will create stronger communities – a good investment for everyone.
What rights are we talking about? The Scottish Government's new national alcohol and drug strategy – Rights, Respect, Recovery – was launched in November 2018. This replaces the previous Road to Recovery strategy (2008-2018) and introduces what we have described as "transformational rights" for families. The strategy's vision of a "right to health" and the right to a "life free from the harms of alcohol and drugs" are applied equally to people using alcohol and drugs and to their family members (and wider communities) for the first time. Similarly, families are given the same rights to be "treated with dignity and respect" and to be "fully supported to find their own type of recovery". The framework and action plans are in the draft stages to take this forward and to set out how commissioning bodies are reporting in these rights and evaluating impact. Rights, Respect and Recovery states that families have the right to support in their own right and the right to be involved in their loved one's treatment and support, as appropriate. It recognises that families come in many shapes and sizes, but that they can play a vital role in treatment and recovery, even where relationships are fragile or damaged. Families are acknowledged as assets and are listed as Key Partners in the Strategy.
How does my organisation help make these rights a reality?
We offer:
Free national Helpline offering listening support, advice, signposting and referrals
One-to-one Telehealth support using the CRAFT programme (Community Reinforcement and Family Training)
Bereavement Support for people bereaved through drug or alcohol-related deaths
Local Family Support Services, including one-to-one support, family support groups and partnership working
Workforce Development, for example practitioner training in family-inclusive practice, bereavement and families in recovery
Working with Communities, an asset-based community development approach to building a Whole Community approach to recovery
A Family Recovery College, bringing families from all over Scotland to learn, socialise and grow their collective potential as a 'movement for change' with support from The Alliance
Connecting Families, a new programme to grow a families' movement for change
A Young Persons National Demonstration Project, launched in February 2019 to work with young people to design, test out and deliver support for 12-26 year olds in East and West Dunbartonshire
Policy & Campaigns and Communications, to raise awareness about families, champion their contribution and tackle stigma.
Blog Author: John Holleran, Families & Communities Manager, Scottish Families Affected by Alcohol & Drugs
SFAD is a finalist in the   VHS Annual Conference 2019  Poster Competition.  View the poster here.