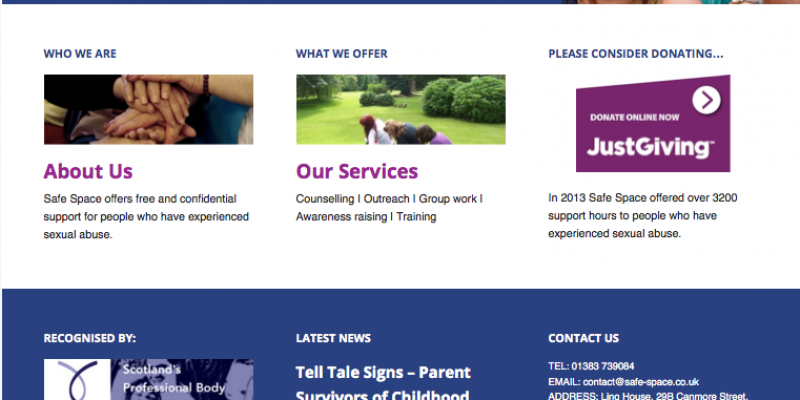 Member organisation Safe Space, who were the first participants in our Digital Inclusion for Health Project, have launched their new website today.
Pauline McGhee, Manager at Safe Space said:
Working with VHS and the graphics.coop has been a great experience. We are all delighted with the website and we're sure it will help us reach new clients who will benefit from our services.
Lesley Munro, Project Manager said:
We are enormously pleased with the outcome of our first project. Safe Space now have a fresh, new website which is now fit for purpose, delivering their key messages to their target audience. Everyone at Safe Space worked incredibly hard to deliver and they are now fully trained in maintaining and updating their website. We look forward to working with the other participants.