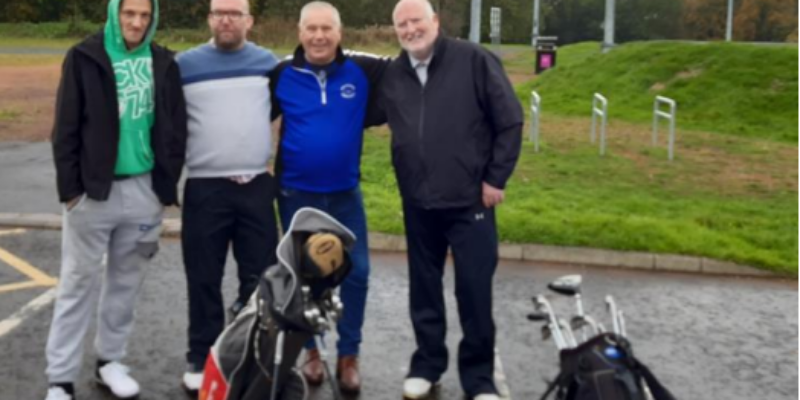 Wullie Pearson who is a Community Link Worker at Cairntoul Medical Practice in Glasgow explains how he got the 'Tee'd Off' golf group started.
"I was getting a lot of referrals for people living in isolation and struggling with their mental health. As a keen golfer for over 30 years I know the benefits that this game can have on people's health and wellbeing. Golf can have a really positive impact on motivating people out of isolation and engaging with their community. It can improve people's mental health and physical health, helping to improve confidence, self-esteem and anxiety.
We worked with our partners from Knightswood Connects and Glasgow Life to offer golf sessions at Knightswood Golf Course. All of the sessions were free of charge; they ran for four weeks as a pilot during September and October which went really well and people attended from all over the city of Glasgow. The sessions were very successful and the participants who were in the golf group wanted to play again.  The feedback we received demonstrated just how valuable this was to each person who took part and the positive impact it has had on their lives.
By popular demand we will offer more golf sessions in Spring 2023 and we are very much looking forward to 'Teeing Off' again."
You can see some photos of the group in action and hear what it means to them – check out the information on Tee'd Off.
Wullie Pearson is a Community Link Worker with we are with you and works in Cairntoul Medical Practice in Glasgow.