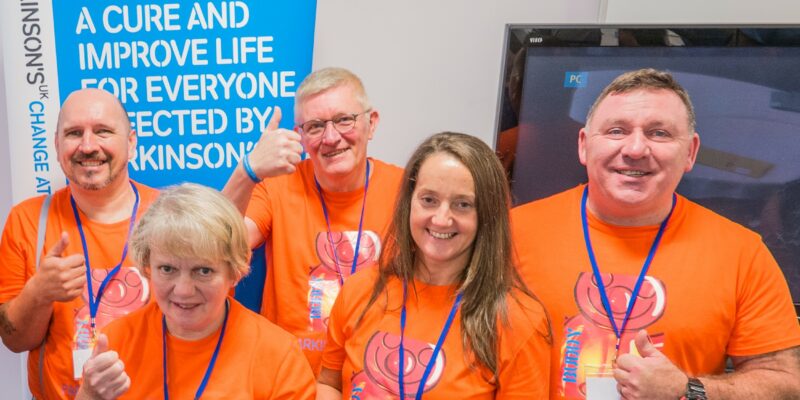 If you're one of the 1,800 people in Scotland who have been diagnosed with Parkinson's while you're of working age, your concerns are likely to be about more than health. You might worry about your personal relationships, children, work, keeping a roof over your head and paying the bills, and what the future will hold. It can be a very isolating place to be.
Parkinson's UK Scotland has run a free residential  event for younger people with Parkinson's for the last 12 years, bringing people with Parkinson's of working age together to meet each other, share experiences, get information, and try new things. Parkinson's doesn't just affect the individual with the diagnosis, so partners, adult family members and friends have always been welcome too.
Because of the  coronavirus pandemic, it's no longer possible for people to come together in person. And people with Parkinson's are feeling more isolated than ever. We know that lots of people are finding it harder to manage their Parkinson's symptoms  – with many reporting worsening symptoms, including tremors, slow movement, pain and anxiety at this time. Meanwhile,  NHS and community services have been cancelled or postponed, group exercise and wellbeing sessions have been suspended, and even meeting friends has become much more difficult.
Our community was determined that this year, we needed to reach out more than ever.  Our volunteers live with Parkinson's every day. They know what it's  like to be told you have Parkinson's, and to try and make sense of what that means.  They also know that every one of us is different, with unique experiences to share.
So a small group of volunteers worked together to create a comprehensive online programme for this year. It's based on what they felt that they had needed when they were diagnosed, and things that have helped them to live with the day-to-day reality of Parkinson's. They know that people are juggling commitments, so insisted that the event had to be flexible, enabling people to dip in and out of the sessions that interested them over a period of 3 weeks.
And as with our successful face-to-face residential event, it is designed to be friendly and welcoming, so that people do not feel overwhelmed.
The event starts on 11 November, with drop-in sessions including :
work
social security
hints and tips for daily life
research
medication and treatment
navigating the health service
There'll also be the opportunity to try techniques that help others to manage their symptoms including exercise, singing and mindfulness. It is open to anyone with a diagnosis of Parkinson's who's under 65 in Scotland, and partners, adult family members and friends can join in too.
You can have a look at the programme here. For more information,  and to request a booking form, please contact Chloe on 0300 123 3679 or at scotland@parkinsons.org.uk.
For more information about Parkinson's, including information and support, visit www.parkinsons.org.uk 
Tanith Muller is Policy and Campaigns Manager – Scotland, Parkinson's UK Scotland