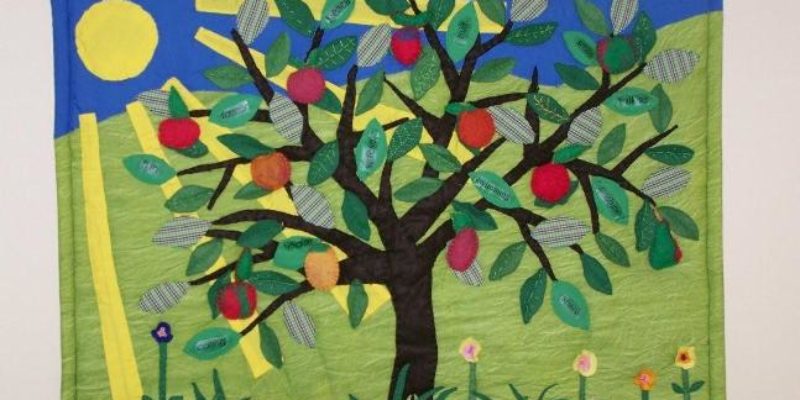 This month, Jenny Lester, Communications and Marketing Assistant at VHS, met with Helen Scammel, co-director, at Pilton Community Health Project. PCHP uses a social model of health and works using a community development approach to tackle ill health in the area.
Helen and I met in one of their meeting rooms which double and counselling rooms. All the rooms, the corridors, every inch of their building is bright and colourful – it's a really lovely space.
It's really interesting to hear Helen talk about the project, and its evolution over its 30 year existence. Since beginning in 1984, she affirms that they are, "still going strong" and she emphasises the variety of their work, and importance and impact it has on the community.
Most of their work focuses on the areas of high deprivation in Edinburgh; often known as the small North area which consists of Pilton, Muirhouse, Wardieburn, parts of Granton and parts of Drylaw.
Their projects include:
Food Initiative
PCHP runs cooking classes, and provides healthy eating information and toolkits for food budgeting. Alongside these initiatives, PCHP aim to work on the structural causes of food insecurity. Their Hungry For Change report calls for a "more dignified response" to food insecurity than food banks. Their research shows that people have voiced that they find it embarrassing to have to access a food bank, and would prefer doing things for themselves. Initiatives run by the community for the community such as gardeners café, community meals and the foodbank at Muirhouse Community Shop, were preferred by residents to more formal or distant foodbanks run by outside agencies
Physical Activity
PCHP's research found that local people feel that there are barriers to physical activity of cost, and physical space to do it. In response to this, PCHP runs walking groups, and Zumba, Yoga, chair exercises classes. Their Friends of Pilton Park community group has been working with the local residents on how to use and improve safety and space in local green areas.
Living in Harmony
This project aims to facilitate opportunities for friendships between different ethnic communities in the area, and to enable people from Black and Ethnic Minority backgrounds to overcome any barriers to accessing local services. They run a Chat Café for English speaking practice and for integration where attendees can share food, language, culture or just relax for a few hours. They work with new Scots coming into and living in the communities to develop a voice for immigrants and asylum seekers so they can have their say on planning, safety, and what they find important.
Counselling
PCHP runs counselling services for adults from their premises, as well as youth services based at Craigroyston and Broughton High School, and Granton Primary. Although the service for adults is very oversubscribed, they try to help people to as full an extent as possible; including addressing causes of mental health distress on a more general level.
Women Supporting Women
The women's project offers one to one counselling and support groups for women who are experiencing emotional or mental health issues, abuse, or relationship and family difficulties.
Crèche
Helen emphasises how vital it is to run a crèche alongside classes, counselling, and support groups in order to allow parents to still participate in PCHP services.
GP Link Workers
PCHP has a community link worker team who work with GPs in the local area. They develop excellent working relationships with GP practices; providing them with a community link service which takes into account the individual demographics and circumstances of each practice.
When discussing each of the projects run by PCHP, we discussed the social and economic pressure that have an impact on their work.
Austerity and the Impact of Universal Credit
Austerity, cuts to services and benefits, and the switch to Universal Credit all mean things are getting worse for the people of the local community. The cuts, sanctions and the 6 week wait for payments mean people are being made homeless which is unacceptable and "devastating". Recently, women residents have even occupied council offices to protest evictions due to loss of housing benefit. This means more people are accessing already stretched services from places like PCHP. Helen says that PCHP is not against Universal Credit per se, however if it is rolled out before its problems are solved it will have a huge impact.
Funding
In recent years PCHP has had to rely more on funders who focus on outputs e.g. the number of project beneficiaries. This kind of measurement and evaluation sometimes means that community development approaches and outcomes are more difficult to attain funding for – due to the benefits and/or numbers of beneficiaries being hard to measure. PCHP are in the process of writing a new 5 year strategy which will focus on returning to the focus of being more community led, whilst continuing services, and maintaining sustainability in funding.
Despite these challenges, PCHP is delivering excellent work in their local area. To find out more about PCHP follow the link to their website here
If you would like your organisation to be featured in our spotlight on a member in the future, please contact Jenny Lester, jenny.lester@vhscotland.org.uk