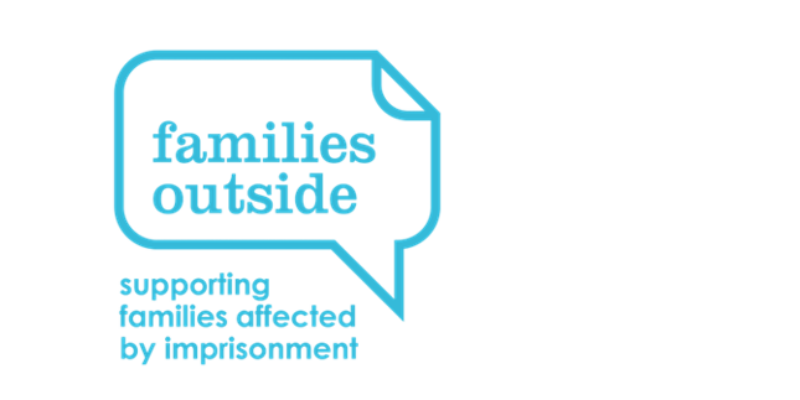 Sarah Rogers from Families Outside talks about the support that they can provide to families impacted by imprisonment and how Community Link Workers can refer people for support.
Families Outside – supporting families affected by imprisonment
The impact of imprisonment of a family member on children and families is, without question, significant. Wide-ranging challenges face families, including issues with housing, financial concerns, family dynamics, lack of information, victimisation, media intrusion, and stigma. Coupled with the stress and worry of having a family member in prison, it is unsurprising that imprisonment can have a detrimental impact on the health and wellbeing, both physical and mental, of children and families. It is highly concerning therefore, that with no systematic process in place to identify children and families affected by imprisonment at any stage of the criminal justice process, they are often unseen, unheard and unsupported.
Families Outside is the only national charity in Scotland working solely on behalf of families affected by imprisonment. Our purpose is to improve outcomes for children and families so they can live lives free from stigma and disadvantage. We offer a range of services including a national helpline, local 1 to 1 and group support, and training for professionals; whilst also working to raise awareness of the issues facing families affected by imprisonment and influence policy and practice to bring about longer-term change.
As Community Link Workers, you will likely come into contact with children and families affected by imprisonment, so the work of Families Outside, both in terms of family support and professional learning opportunities, may be of interest, and relevance, to you.
Family Support
Our family support team provides help with a range of issues including: emotional support; detailed knowledge of the justice system; information on prisons and prison procedures, including visiting; information on housing, finance, and benefits; and access to community services and specialised support including health, domestic abuse, and substance misuse. Support can be accessed through our national helpline and our regional support teams.
National Helpline
Our helpline provides impartial information and support and is often the first port of call for families and professionals looking for help and guidance.
Regional Support
Our team of regional Family Support Coordinators provide 1 to 1 direct, solution-focused, face-to-face support to children and families affected by imprisonment throughout the whole of Scotland.
If you are looking for advice, information, or would like to make a referral to our regional support teams, get in touch with our helpline team:
Call 0800 254 0088
Visit familiesoutside.org.uk to use our webchat service (including simultaneous translation into most modern languages)
Text Famout followed by your message 60777
"Speaking to you helped me to relax and reassured me when I was worried about my son's mental health. You have done more for me than anyone else, I can't fault you. You've been excellent."  
Family Member
Learning Opportunities
If you would like to increase your knowledge and understanding of the issues facing children and families affected by imprisonment, the following two opportunities may be of interest:
Families Outside Annual Conference 'Hidden in Plain Sight: The Cost of Imprisonment to Families' 16th November 2022, 09:30-16:00 The Studio, Glasgow.
At our conference, you will get the chance to learn about the costs of imprisonment to families, to network and hear from other professionals working with families affected by imprisonment, and to find out about the part you can play to support families. Click here for further details, including the link to book your place.
'Families Outside – Families Affected by Imprisonment' Accredited Training Modules
Our training modules are designed to raise awareness of the impact on children and families when a family member is sent to prison. The modules are aimed at all professionals whose work may bring them in to contact with children and families who have a family member in prison. Click here for more information.
Sarah Rogers is Training Manager for Families Outside