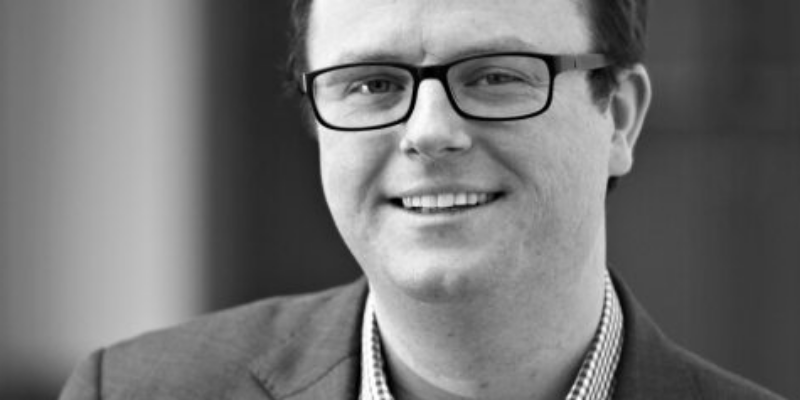 Working for a worldwide emergency response organisation, you come to realise that a crisis doesn't have to begin with a dramatic event.
And reflecting, as we usually do as we approach the end of the calendar year, I'm reminded of a man whose story can tell us a great deal about the work we still have to do to tackle the issue of loneliness and isolation at a time when so many are struggling with the cost of living crisis.
After a dementia diagnosis, George, from Midlothian, was forced to give up the one 'lifeline' which helped him connect with family and friends – his car.
His ability to drive meant he could travel to visit his daughter and keep up an active social life. George, 78, would pick up friends and members of the local communities, take them for their shopping or on other errands throughout the week if they were unable to do so on their own.
Coming to terms with giving up driving proved to be a real blow for George. And as well as the limit it would bring to his social life, he was also being faced with spiralling energy and food bills and a cost of living crisis which left him too scared to use the electrical appliances in his kitchen.
Taking daily readings of his meters and showering just twice a week, George was terrified of racking up bills he couldn't pay – which led to him becoming isolated from the outside world.
His story is all too common. Polling commissioned by the British Red Cross in December 2022 found that loneliness in Scotland is being further exacerbated by the cost-of-living crisis.
A total of 81% of people agreed that cost of living will push more people into loneliness and 43% restricted how much they socialised during the winter because of it. We know given this is an El Nino weather pattern meaning a wetter start to the winter and a colder end, time and effort needs to go into supporting people with their heating and shared spaces.
Those who are battling loneliness across the country don't always feel confident enough to reach out to organisations like us to get help – instead longing for the ability to meet likeminded individuals on their own terms.
Currently, there are too many barriers preventing people from connecting – such as a lack of safe, welcoming and accessible green spaces, parks and gardens, public toilets, playing areas, local bus services, and ramps for people who use wheelchairs.
That's why Scottish Government investment in social spaces is so important and will help in providing comfortable places where anyone struggling to connect can meet. A holistic approach to tackle loneliness and invest in public spaces, transport, digital connection and longer term infrastructure, like housing, is essential.
While the impact loneliness can have on people's lives is considerable, the solutions are often simple and close to home.
The government has recognised connection as a vital part of our recovery from the Covid pandemic: now we need to see support for the services working to tackle loneliness – and the wider infrastructure to help people to reconnect this winter.
George was approached by Audrey, a British Red Cross service coordinator, who was able to give him access to financial support, in the form of £100 a month food vouchers, so the money he saved could be used on household bills.
He was also invited by Audrey to a Christmas party organised by the British Red Cross, to help older people reconnect with their communities. He sat at a table with seven other gentleman and was able to finally get some respite from anxieties he faced at home.
As George's story teaches us, we need to keep making those positive steps forward, to ensure no one feels trapped and without hope of reconnection.
Rob Murray, Director for Scotland, British Red Cross and is Chair of VHS