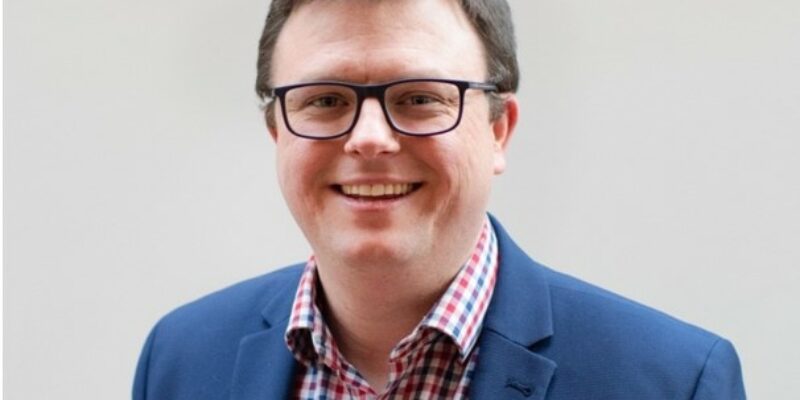 As my tenure as a Trustee and Chair of Voluntary Health Scotland comes to a close after six wonderful years, it's a moment of reflection and introspection on the remarkable journey I've had with an organisation I am passionate about. Serving on the board of Voluntary Health Scotland has been a transformative and fulfilling experience, guiding me through a range of challenges, successes, and personal growth.
My venture with Voluntary Health Scotland commenced with a desire to contribute meaningfully to the governance of a charity that I had long respected. The work Claire and the team have done to promote and support the sector to tackle health inequalities has been of particular interest to me.
Coming from an area of deprivation myself, I saw first hand the impact health inequalities had on people and the range of factors influencing this from place, access to healthy fruit and veg, transport and free sport. Therefore, stepping into the role of a Trustee was a thrilling yet humbling experience and one I was passionate about exploring.
The journey was marked by various responsibilities, from contributing strategic insights during board meetings to collaborating with passionate individuals dedicated to driving positive change in volunteering within the NHS. It was both a privilege and a challenge to work alongside experts and visionaries in the voluntary health sector (fellow trustees and staff), exchanging ideas and perspectives that broadened my understanding of the complex landscape of public health in Scotland.
Progressing from a Trustee to the position of Chair was a momentous moment for me. It demanded a deeper commitment, leadership, and a clearer vision for steering the organisation – in partnership with our fabulous CEO Claire Stevens – toward its objectives. This role provided me the opportunity to lead with empathy, integrity, and strategic thinking, ensuring that every decision made was in the best interest of the organisation and our members. As a young leader within the sector, I valued the safe space the VHS board provided to develop and hone my experience and skills.
The journey was not without its hurdles. From navigating through the impact of COVID-19 on our finances, adapting to ever-evolving healthcare landscapes, to fostering resilience; each obstacle presented an opportunity to learn, adapt, and grow.
The most rewarding aspect of my time with Voluntary Health Scotland has been witnessing the tangible impact of our collective efforts in tackling health inequalities across Scotland. We really are a remarkable sector with the ability to achieve a lot. I will also shout about the work our sector does, and the strive for policy makers to see a system where it's turned on its head… the person at the centre supported by a range of care professionals: third sector, NHS and social care.
As I step away from my role as Chair, I leave with a heart full of gratitude and a mind enriched with knowledge. Voluntary Health Scotland will always hold a special place in my heart, and the experiences and relationships built here will continue to shape my path in advocating for a healthier, and fairer Scotland.
This chapter might be coming to a close, but the lessons learned, the connections made, and the impact achieved will continue as I progress on. If you have never been a trustee with a charity then I would thoroughly recommend it. It's a fabulous opportunity to give something back and gain as well.
Rob Murray, Chair and Trustee of VHS