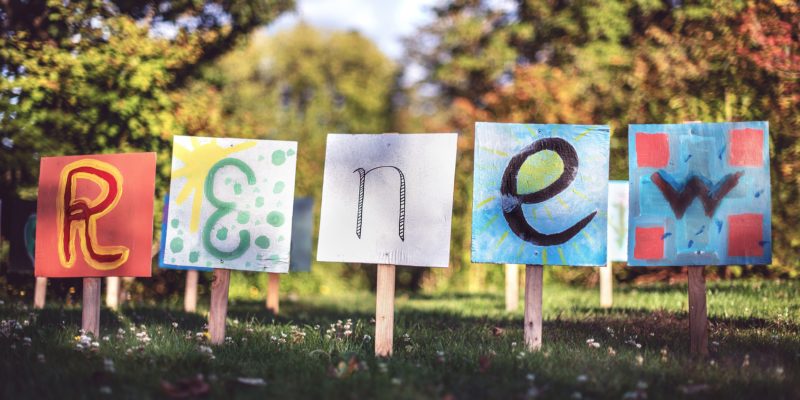 On 1st September 2020 the Scottish Government published the Programme for Government 2020-21, committing to:
• a national mission to create new jobs, good jobs and green jobs – with a particular focus on young people, supporting retraining and investing in the Green New Deal to tackle climate change
• promoting lifelong health and wellbeing – by tackling COVID‑19, remobilising and reforming the NHS and social care and tackling health inequalities
• promoting equality and helping Scotland's young people fulfil their potential
Below we highlight the commitments directly relating to health and wellbeing in Chapter 2, though other parts of the programme are relevant as well, particularly in relation to the underlying social and economic determinants of health. For example, in the section on Putting equality and human rights at the heart of our approach the Government says it will enable better collection and use of minority ethnic health data, to ensure the public health response is properly focused. In the section on Promoting equality and helping our young people grasp their potential there is a pledge to provide over £500 million over five years for large scale, transformational active travel infrastructure projects, access to bikes and behaviour change schemes.  In the section on A national mission to help create new jobs, good jobs and green jobs they commit an additional £23m this year to help more digitally excluded people get online – providing both devices and internet connections.
Promoting lifelong health and wellbeing
Continue to develop a world‑class public health service that builds on the Government's COVID‑19 response
Continue to suppress – and preferably eliminate – COVID‑19. They will also provide support to those who have the virus and to those who are recovering from it, focusing not just on physical health but also on mental health and social support
Launch a new proximity app, Protect Scotland, to enhance and support Test and Protect – this September
Remobilise NHS Services, to focus on:

a move to deliver safely as many of its normal services as possible
ensuring the capacity that is necessary to deal with the continuing presence of COVID‑19
preparing the health and care services for the wider pressures of the winter season

Extend the seasonal flu vaccine to those working in social care who provide direct personal care, those over 55, those living with someone who is shielding, and those aged 50‑54 depending on vaccine supplies, to protect people and the NHS this winter
Immediately establish an independent review of adult social care. This will examine how adult social care can most effectively be reformed to deliver a national approach to care and support services. This will include consideration of a national care service
Create a new role of Patient Safety Commissioner
Scale up access to digital care – for both physical (Near Me video consultations) and mental health (Cognitive Behavioural Therapies) care
Introduce a high quality and clinically safe thrombectomy service in Scotland which will ensure that those who experience severe stroke receive the best possible care, reducing their risk of long term disability
Develop a nationwide network of community treatment centres to help patients manage their conditions and get treatments closer to home
Redesign our accident and emergency services to ensure patients get safe and effective care in a way that protects them from exposure to COVID‑19
Expand mental health and wellbeing support for health and social care staff, including the development of a Health and Social Care Mental Health Network and enhanced access to digital resources
Implement a Workforce Specialist Service, which will provide confidential assessment and treatment for mental ill health. This will be delivered through a multi‑disciplinary team of mental health care providers, and be supported by the continued delivery of digital wellbeing resources through the National Wellbeing Hub and the National Wellbeing Helpline
Establish community health and wellbeing services that will support children, young people and their families – and have a particular focus on mental health – across all local authorities in 2021
Work with Health Boards to retain, develop and support Mental Health Assessment Centres, as part of a broader approach to improving access to appropriate help as quickly as possible for people with mental health needs or distress
Whilst largely focused on the NHS, Chapter 2 recognises the voluntary and third sector as a stakeholder in several sections:
Respiratory Care Action Plan for Scotland: Following consultation earlier this year, we are in the process of finalising our Respiratory Care Action Plan for Scotland. As our understanding of the impact COVID-19 has had on the health of the people of Scotland develops, including in relation to those that have developed long‑term respiratory problems as a result of contracting the coronavirus, the final Respiratory Care Action Plan will respond to the implications and consequences of COVID-19 for many aspects of respiratory care going forward. We will continue to work with key stakeholders, including the third sector, on how best to raise awareness and engage with patients as we take this forward.
Short Breaks Fund: The pandemic has thrown into sharp focus the important role that unpaid carers play in our communities and we will continue to work to build on this public awareness to encourage those who are caring to take up the support that is available to them… Alongside publishing guidance to support the re‑opening of adult day care services, we will continue to deliver the £3 million voluntary‑sector Short Breaks fund, offering time off and away for carers. As part of this fund, carers services in every local authority area are able to provide small grants to carers to support them to take a break in a way that they choose.
Chapter 3, Promoting Equality and Helping Our Young People Grasp their Potential, recognises the role the third sector and volunteers have played during the pandemic:
Active third sector organisations demonstrated during the pandemic the level and scale of services that they can provide and the crucial role they play in our communities. For thousands of people, volunteering during the pandemic provided a sense of purpose and community that may otherwise have been missing. We have a unique opportunity to build on that. A thriving third sector is vital to Scotland and as such it is an essential partner to Government…
For those who shielded – businesses, public services, volunteers and third sector organisations were a lifeline providing invaluable support… In response to the crisis, charities and third sector organisations worked tirelessly to ensure food, essential supplies and other vital services reached those most in need, as donation streams and other funding routes dried up overnight. Now more than ever these organisations deserve our support, ensuring they can continue to serve those communities during recovery. As we have set out earlier in this document, in the coming year we will provide new support to ensure the third sector has the necessary support to thrive and contribute to our social and economic recovery, and continue their excellent work seen throughout the crisis to support people and communities.
Read the Programme for Government 2020-21  in full.