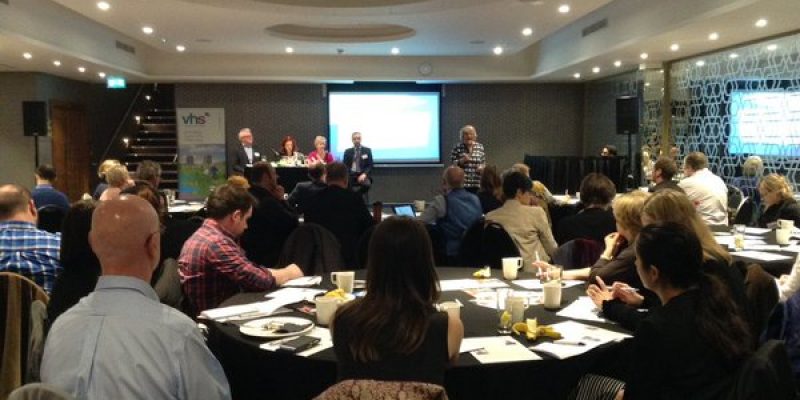 With the dust settled following the results of the 2016 Scottish elections, VHS brought together over 50 voluntary health organisations to debate what lies ahead for Scotland's future health.
The event – chaired by award-winning journalist and broadcaster, Pennie Taylor – was an opportunity to take stock, consider the prognosis for population and individual health and look closely at what the key challenges are and how they might be overcome.
Panel members were:
Mark O'Donnell – CEO, Chest, Heart and Stroke Scotland
Clare Cable – CEO and Nurse Director, The Queen's Nursing Institute Scotland (QNIS)
Jane-Claire Judson – National Director, Diabetes Scotland
Nigel Henderson – CEO, Penumbra
Please see below the key messages report from this event, as well as supporting information:
KEY MESSAGES – HEALTH CHARITY LEADERS IN CONVERSATION – 25 MAY 2016
THIRD FORCE NEWS: Does the Health Sector need to find its balls?
For more information please contact Lauren Blair