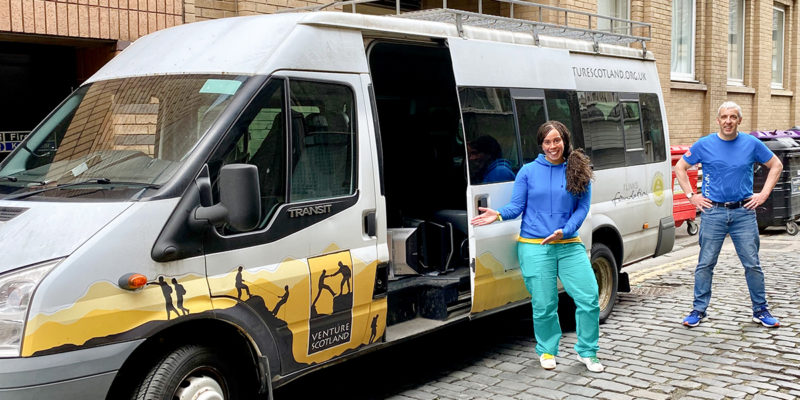 People Know How have partnered up with Venture Scotland, Change Recruitment Group, Edinburgh Palette, the University of Edinburgh and the Edinburgh Remakery to get computers and internet to those who need them during the coronavirus outbreak.
As coronavirus changes lives across the globe, charity People Know How have adapted their services to online and telephone support, continuing their support of children, young people and adults in Edinburgh and East Lothian. Alongside this comes the increased importance of computers to help many experiencing social isolation.
The organisations have teamed up to address this. The project began when People Know How received a donation of 12 computers from the University of Edinburgh, which were then refurbished by Edinburgh Remakery. Soon afterwards Change Recruitment Group, part of the Taranata Group, became the second organisation to gift devices, donating 79 computers. Venture Scotland transported these from George Street to People Know How's offices at 525 Ferry Road, where Edinburgh Palette has offered the use of the building and its spacious areas as a computer refurbishing base.
They are now refurbishing the computers and accepting further donations. With Venture Scotland ready to deliver them to doorsteps, People Know How are identifying members of the community who will most benefit from a device.
Read the full article.