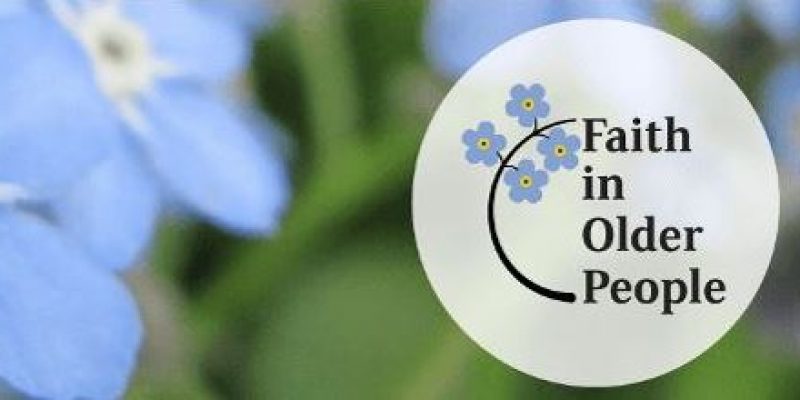 Sterling efforts are being made by Faith in Older People (FIOP) to involve churches throughout Scotland in providing help to people with dementia and those supporting them. There is still much to do but many churches are embracing the challenge and finding ways to bring comfort and meaning to those trying valiantly to cope with the impact of the illness on their lives and on those around them.
It is sadly true that people with dementia too often lose their links with the community and come to depend almost entirely on those closest to them, if indeed they have such support. It is here that FIOP and the churches undoubtedly have a part to play and are increasingly playing it, helping to bring a sense that there is still pleasure to be had in taking part, to the extent they can, in what the churches can offer and in what once they were a part of.
Isolation is always the greatest danger, not only for those with dementia but for those who look after them and the greatest need is to maintain connection with the world outside. Not least with the lead being taken by FIOP lessons are being learned and guidance offered on how to cope with the illness and how to beat the tendency to become shut off and silent.
Including the part FIOP are playing, it is now estimated that 60% of people with dementia, at their different stages, are living comfortably but that still leaves a good deal of room for improvement.
On 27th October 2016 I attended FIOP's annual Malcolm Goldsmith Lecture.  Skimstone Arts gave a short but moving performance showing the onset of dementia on a woman and the impact it had on her husband and children. Coming to terms with the life changes it forces on people is hard but with greater community involvement there is much evidence to show that people can still find meaning and purpose in their lives.
In the question and answer session that followed many who spoke had cared for people with dementia and the theme that came through most strongly was that music (and in some instances poetry) played a big part in maintaining the spirit of those trying to cope with diminishing powers, especially true for those who'd been involved with the church before the onset of the illness. That and meeting up with old friends and acquaintances were undoubtedly a lifeline that brought not only pleasure but a continuing sense of belonging.
The message driven home was to bring people into the fold not to isolate them. People with dementia are in the grip of an illness, as one day we might be, and ask only for our compassion and goodwill to stand for a little while in their shoes.
Norman Craig is a VHS trustee.