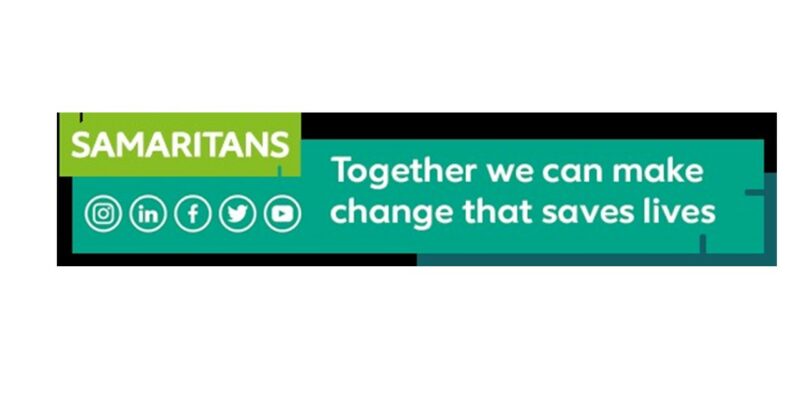 Samaritans are here to listen for anyone who needs us 24 hours a day, 365 days a year. Since the coronavirus pandemic and the restrictions we're all taking to contain it changed all our lives, this space to listen has become more vital than ever.
Volunteers at our 19 branches across Scotland have gone above and beyond to help ensure that wherever and whenever someone is struggling, there's someone there to listen. Since lockdown began, across the UK & Republic of Ireland, Samaritans has provided emotional support over a million times (via phone, email and letter) and around 1 in 4 contacts to our service have been about coronavirus, though our volunteers tell us the situation is affecting all callers in some way.
Our research during the first three months of lockdown found that callers were experiences heightened anxiety and feelings of loneliness and isolation. Some of the most common concerns callers raised with us in connection with coronavirus included concerns around the impact on their mental health, employment and finance, and worries about the impact on family and relationships. We particularly concerned about the impact of coronavirus on at-risk groups including middle-aged men, young people and people with pre-existing mental health conditions.
We've used insights from our own and external research to help inform how policymakers and services respond to this unprecedented crisis. Through our role on the National Leadership Group for Suicide Prevention, we helped to shape a coronavirus-informed approach to suicide prevention that considers how policy and services can respond to the long-term impact of the pandemic and we've worked to inform the Scottish Government's Mental Health Recovery and Transition and Recovery Plan. We've also worked to ensure that more people know ways to look after their own mental health and where to turn for support, supporting the Scottish Government's Clear Your Head campaign and the UK-wide Our Frontline campaign to support mental wellbeing among frontline workers.
And we're continuing to adapt our service and resources to explore how to make support as accessible as possible to as many people as possible with the launch of our free self-help app, and new web-based resources on how people can support loved ones with suicidal thoughts, self-harm or other mental health challenges.
While the situation remains uncertain and fast-changing, we're committed to being there to listen for anyone who needs us in the months ahead and look forward to continuing to work with the wider third sector to ensure that mental health and wellbeing remains a key priority during this crisis and as we look towards the recovery
Mairi Gordon is the Policy and Communications Officer, Samaritans Scotland
View the Samaritan's poster for the VHS Annual Poster Competition here.