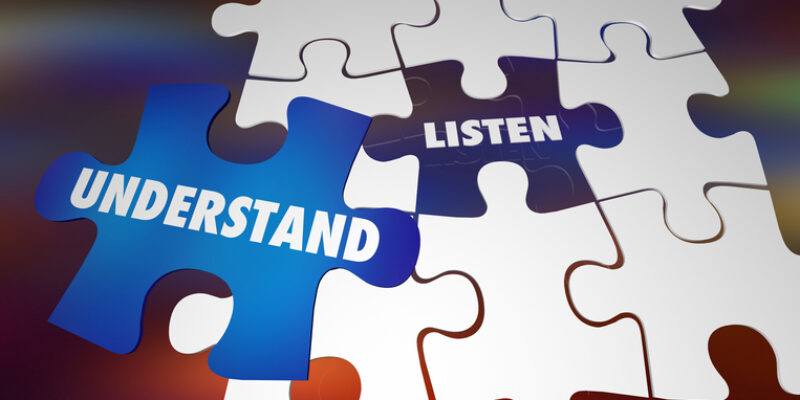 My name is Leanne McBride, and I am a peer support facilitator working for Yoker Community Campus with the Chance 2 Change group, which comprises people from Drumchapel and surrounding communities in Glasgow. Chance 2 Change is an expert reference group for the Scottish Government supporting the implementation of recommendations made by the short-life working group on health inequalities in primary care.
Holyrood's Health and Care Festival (held in September 2022) from my personal point of view, was amazing; I've never been to a meeting where you can have cereal, fruit, and any hot beverage you like as often as you like; usually am ready to fight for a biscuit.
Professionally it saddened me to see us all sitting at a £250 event with our fruit and granola, talking about health inequalities and challenges when people are dying because they can't afford food or heating.
Penny Taylor was the festival's Chair, and I want to comment on what a fantastic woman she is. Also, Clare Cable, the CEO of the Queen's Nursing Institute Scotland, was absolutely lovely and made Jenny, a member of Chance 2 Change, and me feel very welcome, which was much appreciated as I felt a little out of my depth.
I was able to attend the first two days of the conference, which were about primary care and public health, respectively.
I was so proud to enter the COSLA building and see our wee group's report to the short life working group everywhere;  For those that haven't seen the report, it can be found here.
Day 1 
The chief medical officer for Scotland says that we should:
Listen to what matters to people
Personalise care
Put people's needs at the heart
Share ideas
strengthen through collaboration
These fine words struck me as ironic, considering there were no people at the event who live at the deep end, and events like this ostracise people – reinforcing that health is for the affluent.
The sad reality is if we don't start listening to the people on the ground, our strong are about to become our most vulnerable, which is what I feel is happening to me – burnout.
There was talk about digital technology and multidisciplinary teams. Technology is great if you have the skills, the equipment and the access.  The Chance 2 Change group is working in partnership with Garscadden Burn Medical Practice and Clydesider Creative, a local organisation, to explore the impact on health inequality of the very real digital divide and to find ways to surmount that barrier.
There was talk about multidisciplinary working, which is an excellent idea if it works properly. Still, there has to be work around education because people are frightened about change and are so comfortable with seeing the doctor; if they are not confident/comfortable about where to access help, they are less likely to do so, creating further risk/poor health.
I enjoyed hearing Dr David Blaine speak, not just because he was advertising the Chance 2 Change report but because he talked about the Jimmy Reid speech "Alienation" (the rat race speech), which I had never heard before. It is so apt to what is happening right now; people are alienated from health, from care, from living …
"I see the people cry because they firmly believe they have no control; I see the frustrated people who are seen as being aggressive, who have been robbed of any self-worth, who don't care if they have been excluded from the decision-making process; I feel the despair and hopelessness in my community and understand the belief that we have no real say in determining our futures because we are just rats who have lost the will to race".
Watch Jimmy Reid's speech.
Again, people think that we need more doctors; maybe we need to fix broken systems to support people better – then the GPs will not be so overwhelmed – some caring support workers would also be beneficial.
I spoke about no two surgeries being the same, which is highly frustrating and confusing for people to be told well yeah, no two surgeries will ever be the same, which generally I get but fundamentally, I don't because we should be all working to the same theories such as person-centred.
A doctor spoke about time to care, that empathy and kindness are critical, reinforcing that we all need training in kindness, compassion and empathy.
We talked a little about climate change in primary care, and I did not realise that the gases we use in hospitals are killing our planet, which means that communities are unaware. The local pharmacist informed me of the carbon footprint from inhalers, and again I was shocked but had no idea you should take empty cartridges back to the pharmacist. People are talking in communities at the moment about their inhalers being changed from a spray to a capsule that does not work for them, and telling me it is because the government/NHS want to save money with no idea that their medication is killing the planet – calling again for education. The Greener Practice GP Toolkit  was also mentioned.
It was mentioned that we need a health inequalities commissioner/task force – any action right now is got to be better than watching people die unnecessarily. CPR teaches you that it is better to do something than nothing.
There were talks of communities needing more vegetables, and I agree, but who is going to show us how you use vegetables because lots of us don't even know what they look like.
My final point of day one – if you want to speak to real people who live and breathe the deep end, cut the price tag for events like this and the jaggy words, and in the words of FAVOR, the UK wide charitable think tank and human rights advocacy service, "you keep talking while we keep dying!"
Day 2
The health minister opened the 2nd day with a fantastic speech, asking where are the voices of Scotland; she maybe missed the alienation speech from the day before. Still, with prices like that event, no real people will ever attend; food and gas are more than enough to contend with right now.
We talked about young people who have never smoked, vaping and the harms. I mentioned young people who engage with a club/youth service or who have a focus are less likely to engage in harmful behaviour, but sadly most of our community centres have been closed due to funding or to make way for a Covid site, leaving our young people to their own devices. I mentioned the best youth project I have ever known here in Drumchapel, the G15 youth project.
I have worked in the addiction recovery field, and it seems to me that the drive to meet funding targets can get in the way of the drive to support the service user. This can result in service users feeling that professionals don't care. In other words the need to protect the provider's future can mean that people can get moved on too quick, or repeat elements of the service unnecessarily creating a feeling of constantly going through that revolving door.
There is a feeling in local communities that addiction teams can be characterised as "legalised drug dealers, who care less than the actual drug dealers, who will at least phone to check when an individual doesn't pick their drugs up". Clearly, that is a purely commercial tactic on the dealer's part, but it is also clear that, regardless of the pressure on services, professionals must come across as caring, kind and believing in the potential of the people they work with.
People seem to think that money will solve all our issues, but it won't. We need good, kind professionals who care and believe in the people we work with.
Everyone wants to talk about participation and engagement from their office or a comfortable meeting, but nobody really knows how to do this, and the sad reality is that communities understand the problems and are the key to the solutions
Final comments on day 2, in the words of Chance 2 Change – see me, listen, be honest, help me understand and remember I am an expert in your professional hands.
Leanne McBride is a peer support facilitator working for Yoker Community Campus with the Chance 2 Change group.