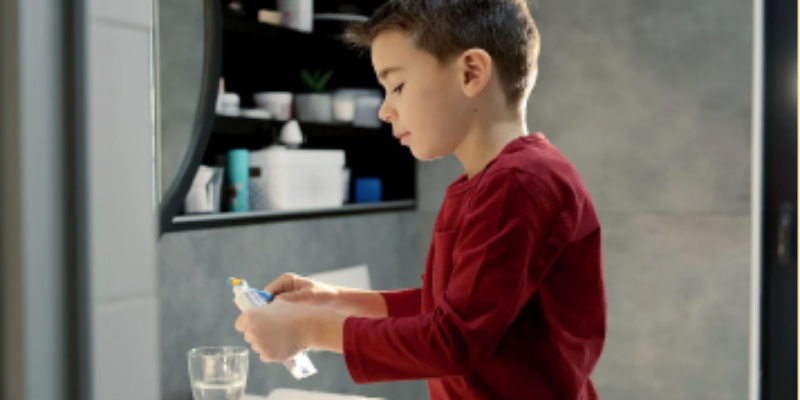 Inclusion oral health is of vital importance to reduce the burden of oral disease in Scotland. Link Net aim to reduce this inequality along with inequalities in education, employment, and civic engagement for ethnic minorities in Lothian. A big part of this is engaging in health education to prevent health risk behaviours among the ethnic minority population.
It is well known that ethnic minorities have a reduced uptake of health services. A study found that 58% of Bangladeshi woman, living in the UK, had never visited a dentist. Another study tried to understand perceived need and found that 80% of Asian woman needed dental treatment although only 38.5% had any perception of needing treatment, highlighting the current lack of service uptake by ethnic minorities living in the UK.
The oral health programme offers workshops which are hosted by dentists, such as myself. We advise on toothbrushing, interdental aids and how to optimise oral health. Many service users come with struggles regarding brushing the teeth of their children. We work with families to help engage children and grow their own desire to have a clean and healthy mouth. We are very passionate about developing good habits for children and protecting their new dentition, as this will allow them to retain their adult teeth for life.
A large part of oral health relies on a healthy diet. The new western diet, based on convenience, leaves a lot to be desired from a dentist's point of view. Helping families, or individuals, to identify healthy foods and meals is an important part of the project. The beauty in the one-to-one counselling is that meetings are spread over a few months so that progress can be monitored, and questions can be asked as habits change and new situations arise.
It also allows for me to connect with individuals, and build up a trusting rapport, out with a healthcare setting. This trust allows individuals to grow confident enough to register with a dentist and reduces their initial anxiety and reluctance to have a dental check-up. Several individuals we have worked with have had a fear of being criticised or judged due to the poor state of oral health and the length of time since the last visit. Rationalising their fear with the benefits of dental care is necessary, especially to those who are currently experiencing pain but reluctant to seek care.
This project reaches many who are currently marginalised from dental care and knowledge. The project is innovative as it reaches individuals in a friendly and approachable manner, hoping to bride the current gap in service uptake of minority groups. It also hopes to personalise oral hygiene and diet advice by providing a one-to-one interaction between individuals and dental professionals.
The uptake and reach of the project has been growing in need over the last year, due to the difficulties gaining access to dental treatment during the pandemic. The charity and the volunteers are continually undergoing continued professional development to increase our intercultural awareness and deliver information and advice in a culturally sensitive way. We also aim to construct our programme through the eye of the service user by guiding their mentoring towards person cantered care. It is the unique value we place on each mentee that makes this project successful. We hope that addressing oral health on a personable basis will close the current gap in service uptake and address health in a prophylactic and holistic manner. Thereby preventing oral health being a privilege for only for the majority.
Kirsty Dickson is a Dentist Volunteer at LINKnet
View the LINKnet poster entry for the VHS Annual Conference Poster Competition here.