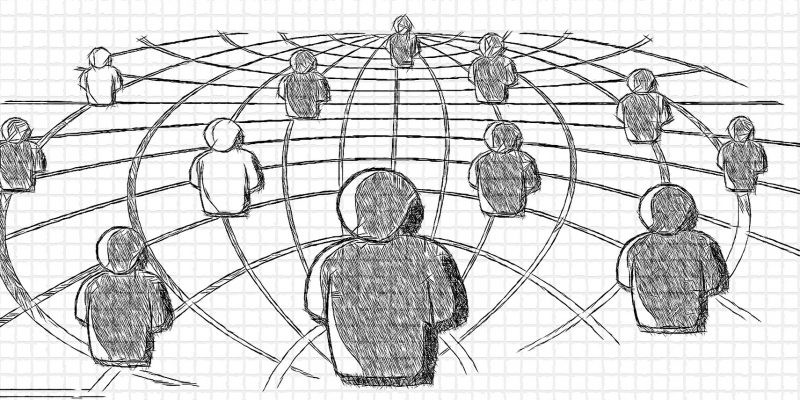 I recently attended a talk by Dr Ian Jackson on Mobilising Healthy Communities. He described the Bromley by Bow Health Partnership and the work they are doing around social prescribing to impact on the health inequalities suffered by the local population they service.
There are 3 practices based in East London that make up the partnership which has been running for over 26 years and they have around 28,000 patients. 70% of the community within which the partnerships are based, are amongst 20% of the most deprived in England. What is astonishing is that there has been persistent deprivation in those areas as shown by the first map of poverty produced by Charles Booth in 1898 and the 2010 index of Multiple Deprivation, both of which look almost identical.
Deprivation impacts on people's agency therefore it is not just a biomedical issue, there also needs to be a better understanding of how the wider determinants of health impact on people's ability to make decisions about their own health. Michael Marmot has described the 30-70 split whereby 30% of health issues are caused by disease and genetic factors or medicalised issues and the remaining 70% are due to social, environmental and economic circumstances.
GPs at the Bromley by Bow Health Partnership understood that the types of things people were suffering from whether debt, domestic abuse, loneliness, etc. were beyond their understanding and competence. Signposting to non-clinical services in the wider community or social prescribing would help to tackle the social, environmental and economic issues people faced. Three different social prescribing services were developed with referrals being made by GPs and other health care staff to a social prescribing co-ordinator who would then evaluate the person's circumstances and work with them based on a three-tiered support structure. Level one involves basic signposting to local services, level two involves more than one session to unpack more complex issues and finally the third level involves extended conversations to help people exercise greater agency over their life. The evaluation of the services brought out some interesting points, the most striking being that there is only a 41% uptake for referrals into their social prescribing service. Dr Jackson explained that this was down to a mismatch between what people perceive they should get from a GP service e.g. a prescription for medication and what they get from the GP when socially prescribed e.g. signposted to a walked group. The evaluation case studies also highlighted the fact that social prescribing was increasing the social connectedness of the community.
The vision for the future of social prescribing is that it should be about knitting the thread of social connections rather than being about a service that signposts people to other more appropriate services. It is also about "taking the biomedical out of primary care" and developing a fresh thinking around what care is. Dr Jackson went on to explain how the health partnership had developed models of support that helped develop social connections within their community as well as co-producing support with their patients. He described examples such as 'Itchy-sauras' a children and parents peer support group that came together initially to discuss how to best manage eczema in their children but then became a social group. A Health Touch App for monitoring hypertension which is being rolled out to cover other issues such as diabetes. Finally, 'DIY Health', a support group for 'anxious parents of children aged 0-5 who were over medicalising their children's issues.' The partnership worked with the parents to understand their stress and anxiety and co-produce ways in which they could support them. The outcome of this group was an increase in confidence and knowledge in the parents but also a greater partnership amongst them where they felt they could contact and support one another.
The future is Social Health where Primary Care acts like a hub and is a resource as well as a space where social connections can be built to help tackle the social determinants of health.
Kiren Zubairi is the Policy Engagement officer at VHS