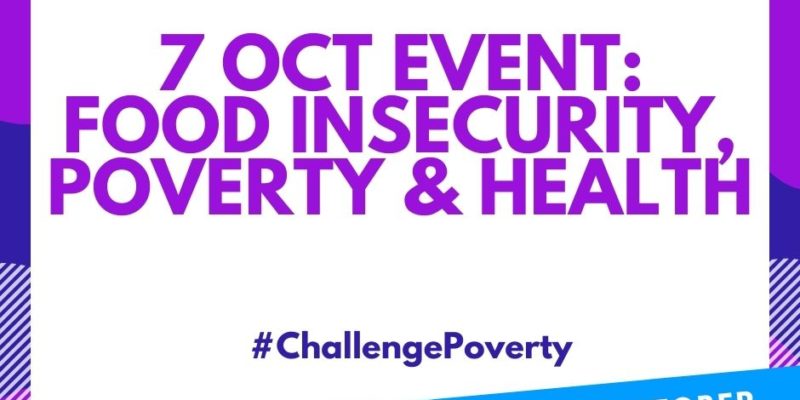 VHS and the Poverty Alliance ran a joint event taking place as part of challenge poverty week events on the 7th October 2020.
We discussed how poverty, access to food and the insecurity around this has impacted health in Scotland.
Chaired by Claire Stevens, Chief Executive of Voluntary Health Scotland with input from Neil Cowan, Policy Officer at the Poverty Alliance and Kiren Zubairi, Policy and Engagement Officer at Voluntary Health Scotland..
Read the Key Messages Report Here.
Please contact Lauren Blair if you have any questions.