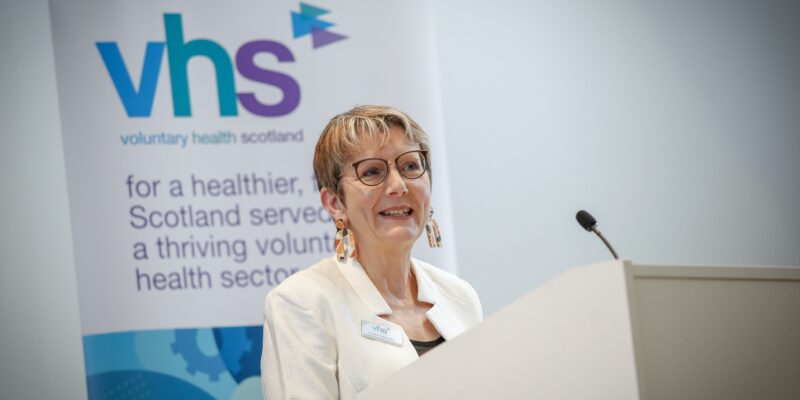 Following the formal proceedings of the Voluntary Health Scotland Annual General Meeting, we held our annual lecture at the Scottish Storytelling Centre in Edinburgh.
We heard from Susan Brown, Assistant Clerk to the Scottish Parliament's Health, Social Care and Sport Committee, and Susan Murray, Director of The David Hume Institute, about health inequalities from their professional perspectives.
Susan Brown highlighted the recently published committee report on tackling health inequalities in Scotland and the government response. She took us through some of the key findings, recommendations and next steps for the committee. Susan explained the limitations of what the committee can achieve, what the Scottish Government and local government can achieve, and what's reserved to the UK Government. She clarified that there is no overarching strategy to tackle health inequalities in Scotland, but the Scottish Government's Care & Wellbeing Portfolio is based on the Marmot framework.
Susan Murray spoke about the role of the David Hume Institute in creating a greater diversity of thought and reframing ideas. She raised concerns about the transfer of risk from the state to individuals in recent years which reduces our resilience in communities. We don't need more evidence about poverty and health inequalities, we need to start arguing why tackling these issues is good for everyone. She warned we should avoid preaching to the converted. Poor health matters to the economy and we need to start using language like "productivity" when having these conversations.
You can read the full key messages here: Voluntary Health Scotland AGM and Annual Lecture
For more information contact our Policy and Engagement Lead: Kimberley.