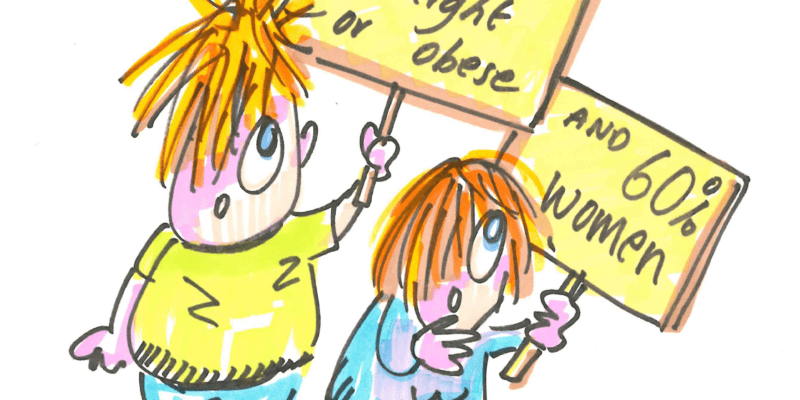 VHS hosted a collaborative learning event at The Gathering in Glasgow, supported by the NHS Health Scotland Inequalities Learning Collaborative.
Its aim was to foster understanding and action on obesity and health inequalities. It was chaired by Gregor McNie, Head of External Affairs (Devolved Nations), Cancer Research UK. Dr Drew Walker, Director of Public Health at NHS Tayside gave an introductory presentation, which was followed by a panel discussion with the audience.
In advance of the event, the 80 registered delegates received a a background briefing paper  that gave an overview of obesity as a health issue and summarised the Scottish Government's draft strategy on diet and obesity: Healthier Lives: Actions and Ambition on Diet, Activity and Healthy Weight.
Read the post-event Key Messages 
In a hurry? Take a look at our Illustrated Key Messages  based on the live graphic reportage undertaken by Claire Stevens at the event.
View Dr Drew Walker's introductory presentation
Watch the Live Stream recording that Third Force News made of the full event.