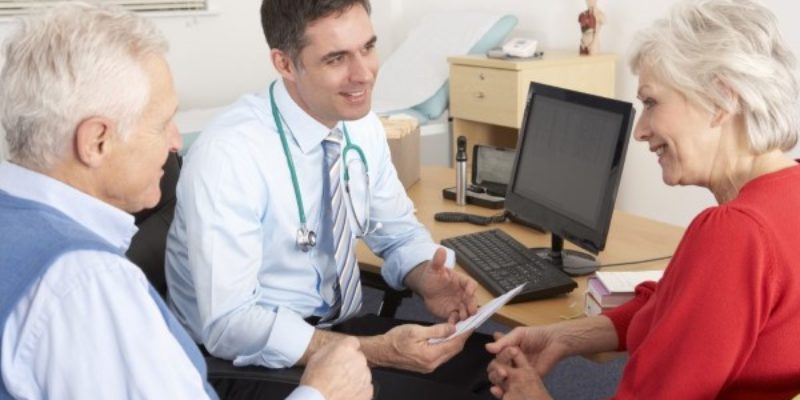 "Scotland's most deprived communities need additional support, so we will recruit at least 250 Community Link Workers to work in GP surgeries and direct people to local services and support'." A Plan for Scotland, SNP Manifesto 2016
 Introduction
Since 2016, ScotPHN  Scottish Public Health Network  (ScotPHN) has been supporting the Scottish Government to develop and implement community link working as part of the National Programme for Government and the new GP contract. By mutual agreement, this support ceased in July 2019. This blog is based on my handover document to stakeholders, summarising current areas of pressure and outstanding issues facing community link work.  The National Oversight Group may want to discuss and consider establishing a National Advisory Group for Community Link Work in Scotland to address these pressures and any challenges to meeting the manifesto commitment. 
Community Link Workers (CLW)
There are several models of community link working in Scotland e.g. generalist, specialist (e,g, welfare advisors) and therapeutic, but they all share common features, which include:
Focusing on reducing pressure on general practice, particularly in areas of deprivation, tackling health inequalities and improving health and well-being
Integrating fully with general practice, their systems and procedures
Being accessible to the whole practice population
Focussing on having 'good conversations' to identify 'what matters to you' so enabling and empowering patients to identify and achieve their priorities and goals
Connecting and linking people to community based services and resources to enable them to achieve their priorities and goals
Establishing excellent working relationships with community based services and knowledge and understanding of referral criteria and pathways
Link working is not social prescribing or sign posting:
Social prescribing is the process of formally referring a patient to a resource, usually in the local community, which is intended to be beneficial to their health and wellbeing and/or management of any existing conditions.
Sign posting is offering a patient information on a local resource; this can be about activities provided and benefits likely to be gained, as well as information on location and opening times etc. It is carried out with the intention that the patient may subsequently decide to engage with the resource.
 Delivery Model     
Community Link Workers are one of the six key priorities that are being provided to patients in GP practices or GP clusters under the new Scottish GP contract.
Their roles are designed, planned and commissioned by Health and Social Care Partnerships (HSCP), based on assessment of local need, and through discussion with local GP's, patients and local community based organisations.
CLW roles should not be developed in isolation but rather as a Community Link Worker Programme, taking into account the challenges detailed below.
Role of ScotPHN
Over the last two years ScotPHN has contributed to:
Assessing the scale and nature of local need from a health inequalities perspective
Sharing experience on how to develop and implement link working to meet that need
Developing a Scottish CLW Network targeting GP's, NHS, HSCP, third sector and community link workers to share learning and resources across Scotland.
Testing and developing national web-based resources and support pack, contents include:

Introduction to CLW, background and policy context
Quality assurance
What is a CLW – case studies
Quality Improvement Framework
Recruitment and Selection
GDPR compliant data sharing agreements, privacy policy, consent and practice agreements
Induction and core training
Minimum Core Dataset
Standards of Care and Support
Action Plan templates
Role of Health and Social Care Partnerships
Useful links
Pressures and outstanding issues  
The funding of individual CLW posts should not be done in isolation.  The development of these posts should be as part of a CLW Programme which takes into account and addresses the issues below:
Training, Regulation and Standards of Practice.  Currently there is no nationally accredited training, regulation or overarching governance in place to support community link work.  Without accredited training, regulation and standards being mandatory and monitored, ScotPHN and other stakeholders have legitimate concerns about the lack of governance of CLW, especially as they work in clinical settings with vulnerable people. Note that Specialist Link Workers (Welfare Advisors) are employed and managed by services which are accredited under the Scottish National Standards for Information and Advice Providers, and registered with and regulated by the Financial Conduct Authority and covered by professional indemnity insurance.
Funding pressures.  Austerity and ongoing cuts to funding third sector and community based organisations means that their ability to provide support and services to people 'linked' to them is reduced or limited.  This affects the capacity of CLW to respond to new referrals as they need to provide ongoing support to people until appropriate community based support and services become available.
Commissioning processes. Large organisations with experience in tendering for contracts will be in a stronger position to bid for CLW contracts than smaller community based organisations.  Even though funding community based organisations, to deliver community link working, will both increase capacity within those organisations and will ensure the assets of those organisations (local relationships, local knowledge, local partnerships and local experience) are made best use of and enhanced.
Evidence of effectiveness and sharing best practice. There are a number of local project reports which show effectiveness of the CLW approach, but there is no national evaluation available or planned.  To support sharing best practice, local monitoring and evaluation frameworks, and discuss and debate challenges and opportunities, an online forum and face to face network should be established and supported.
Inequalities in access due to existing and emerging pressures on GP practices.  The new GP contract requires HSCP to develop a range of new services in GP practices.  However in some practices there is a lack of space to host a CLW along with the other new services they will be offering as part of the new contract.  Basing the CLW out-with the practice means that one of the key drivers of success is lost. Having a CLW in the practice and working as a member of the practice team ensures that any barriers to access are removed – the service is offered in a familiar, accessible, non-stigmatising setting where patients are confident that their health needs are understood.
Impact on reducing health inequalities. Whilst the manifesto commitment focussed on additional CLW support being provided to 'Scotland's most deprived communities', the funding allocation for CLW has been distributed via the NRAC formula which is adjusted for, rather than based on deprivation.  Given the pressures facing HSCP it is still unclear whether or not they will all prioritise the CLW resource to working with GP practices in their most deprived communities.  Robust monitoring and reporting of how CLW resources are being used should be implemented in order to assess their impact on reducing health inequalities.
Conclusion
Community link working isn't new –  various models, such as community navigators, have been in existence in Scotland and the UK for over a decade.  These models have been developed through local partnership working, shared vision and goals to tackle health inequalities, improve health & well-being and support general practice.  This local ownership by all partners is crucial to their success as by working together they have identified opportunities and overcome challenges.
Trying to build on these local successes and replicate this approach across Scotland within a specific timescale and with a focus on a specific number of CLW has uncovered a number of pressures and potential issues which are summarised above.
Going forward, the success of community link working in Scotland should not be judged by the number of community link workers that have been appointed, but rather by the effectiveness of a community link worker programme providing Scotland's most deprived communities with additional support to improve their health & well-being and tackle health inequalities.
Kate Burton is a ScotPHN Public Health Practitioner. 
For more information, email Kate Burton or follow her on Twitter: @KateBurton157