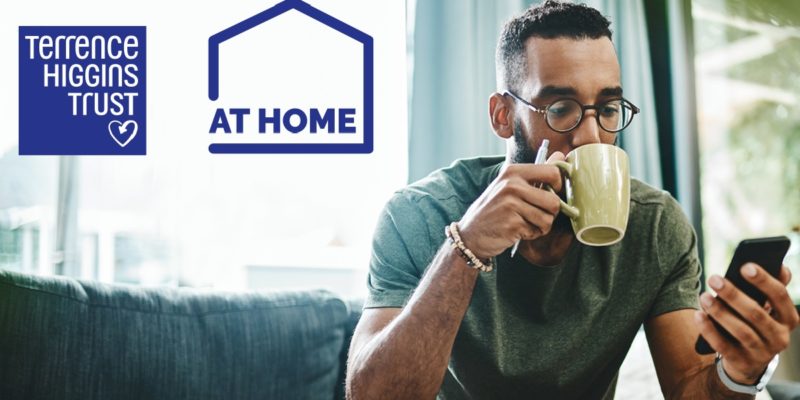 The coronavirus emergency, social distancing and isolation have had a vast impact on the services we deliver in many parts of Scotland. Our clinics are closed. Face-to-face support groups and counselling are not able to function. Outreach work is suspended. But the needs of people living with HIV and hepatitis C remain, and in many ways are more acute than ever, with social isolation, fear and uncertainty directly affecting the quality of life for many people.
We have seen an increase in enquiries from people concerned about the potential impact of coronavirus on their health and wellbeing. While the vast majority of people living with HIV in Scotland are healthy and are therefore at no greater risk from COVID-19, there are a number of people who have underlying health conditions and have now been advised to self-isolate for three months. Staying at home for this amount of time would put a strain on anyone's mental but people living with HIV are twice as likely to experience poor mental health, so with this comes unique challenges that we are quickly adapting to.
Digital communication is now the bedrock of how we are supporting people living with or at risk of a blood borne virus across Scotland. This month we launched Terrence Higgins Trust At Home – a new online hub that brings together all our online services to support people through this difficult time and ensure people have what they might need during lockdown. This includes free online counselling for people living with HIV and information on staying healthy during lockdown.
We know it's a very anxious time for people living with HIV and that's why we've been working with the British HIV Association to provide as much reassurance as we can through our website and social media channels.
While our message is clear that no one should be meeting for sex during lockdown, we continue to provide support and information about sexual health via dating app platforms and social media. As many sexual health clinics have reduced capacity in order to respond to COVID-19, we have seen a steady demand in our digital outreach offering and we are now able to provide free postal HIV self-test kits to people in commissioned health board areas: Lanarkshire, Ayrshire & Arran, Fife and Tayside.
Despite the logistical challenges, we are continuing to provide free condoms by post to gay and bisexual men living in rural parts of Scotland through our Get Rubbered subscription service. So far we have distributed packs to around 600 men.
Across Greater Glasgow and Clyde, we are working to support HIV clinics by delivering medication to people who are very vulnerable to coronavirus and cannot go outdoors. We also exploring how we can provide virtual support for people.
Whilst there has been a big uptake in online communication among the wider public, a number of clients that we support currently live in digital poverty. We working to provide laptops, tablets and internet enabled phone to those clients so they can be better connected and have access to our online services.
During this unprecedented time, we are transforming the way we deliver services but it's absolutely vital no one is left behind. With no immediate sign of this public health crisis ending, we will continue to adapt and innovate so we can do all we can to support people living with a blood borne virus to maintain not just good physical health but also good mental health.
Information on services for people living with HIV by Terrence Higgins Trust is available here
THT Direct is open every week day and can provide information and support on HIV and sexual health.
Jimmy Hunter is a Health Promotion Specialist (Tayside) with Terrence Higgins Trust (Scotland)