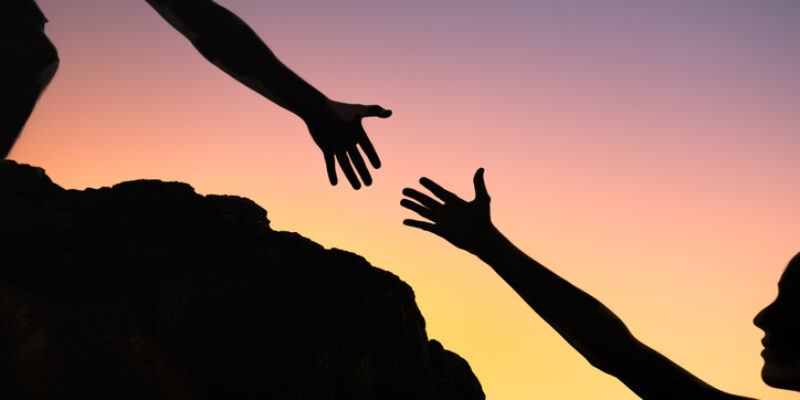 Danielle McPhilemy is a Community Link Worker (CLW) in Stirlingshire.  Her role in Fallin Health Centre is to link people attending their GP (or other primary care services) with local, often non-clinical, community resources. Jack McVitie was one of the first people to use the community link worker programme at Fallin. He had worked in the army and the police and had suffered with diabetes for a long time. In March last year he went blind and found himself struggling and feeling very isolated.  After a fortuitous text from his GP, she referred him to Danielle who started to work with Jack.  As Danielle got to know him, she put Jack back in touch with the diabetes service and introduced him to long-term support from the Forth Valley Sensory Centre and Sight Scotland Veterans
Danielle also gave him a mindfulness toolkit that included a daily gratitude exercise. He has recently shared his story of how his life was turned around by the help provided by Danielle and the community link worker service which he describes as 'life changing'.  As Jack says in the video,
"She held my hand as I fixed myself"
Danielle McPhilemy is a Community Link Worker employed by Stirlingshire Voluntary Enterprise.