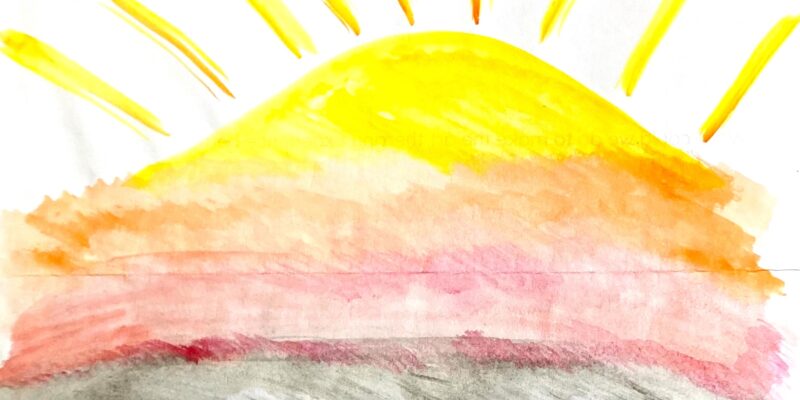 Room for Art is a social prescribing project run by Art in Healthcare. Providing visual arts on a weekly basis to adults in at least seven areas of Edinburgh, we aim to improve people's health and wellbeing. 
Our participants are referred by GPs, Link Workers, other third sector organisations, some also refer themselves. Participants may suffer from mental health challenges, long-term physical health conditions, are socially isolated and experience loneliness. Many of our participants have caring responsibilities and include people with disabilities and who are financially vulnerable.  
Some of our community partners include; Whale Arts, Wester Hailes Health Agency, North Edinburgh Arts, Piershill Library, Redhall Walled Garden (SAMH) and Vocal . 
Our usual Room for Art Workshops can be therapeutic, but our artists are not therapists and not trained to deal with people in crisis. In this last year, a lot of our participants were needing more support than we could offer either due to the impact of the pandemic, or they were unable to access other services. We were having and continue to have trouble connecting those in crisis to the help they need.  
We developed an art therapy addition to our service in January 2021 with both group work and 1:1 sessions with Art Therapist and cartoonist Malcy Duff. Our usual Room for Art sessions are like art studios – social spaces where people often use the art making to distract from what's going on in their lives and they learn lots of new techniques.  Art therapy differs in that it combines image making and psychotherapy to aid awareness, individual growth and address emotional issues that may be distressing or confusing.  
We ran two weekly groups, a total of 36 sessions on Zoom and engaged 15 people. Some of the outcomes that have come out of our evaluation: 
More social connectedness

 

Increased resilience or strength

 
Improved mood.

 

Increased self esteem

 
"Feelings of being heard, listened to and supported. My acceptance of my feelings / emotions, a bit more." 
"Prior to the therapy sessions I was feeling overwhelmed by recent events and was having difficulty keeping up with my own life….until I was almost brought to a standstill. Having realised I could improve my creativity by strengthening and simplifying images. It was apparent I could apply this to my everyday thinking as well." 
Learning 
Group therapy can be challenging and, in some cases, people get affected by what others share. It worked well to be able to offer 1:1s to help with this.

 

For many, time and space to explore how they are feeling or coping can be hard to find elsewhere in our participant's lives. It was also harder for some to sustain this dedicated time once restrictions were lifted.

 

Having an offer of art therapy can take the pressure off artists and staff running the regular Room for Art workshops. 

 

We are really trusted by our participants and have learnt more about their lives. It is important for us to connect more with services that can offer support when we can't.

 

Generally, participants are more playful and experimental with materials and less focussed on the 'right techniques' in the Art Therapy.

 
Future 
We have built on this work and are now running one weekly Art Therapy in-person sessions to participants. We are also working with SAMH at Redhall Walled Garden to pilot a Men's Art Therapy group and we would like to make Art Therapy a permanent addition to our programme. 
Find out more: 
https://www.artinhealthcare.org.uk/room-for-art.php 
Facebook – @ROOMFORARTEdinburgh  
Instagram – @room.4.art 
 Iona McCann is the Outreach Manager for Art in Healthcare
View the Art in Healthcare Poster for the VHS Annual Conference Poster Competition here.