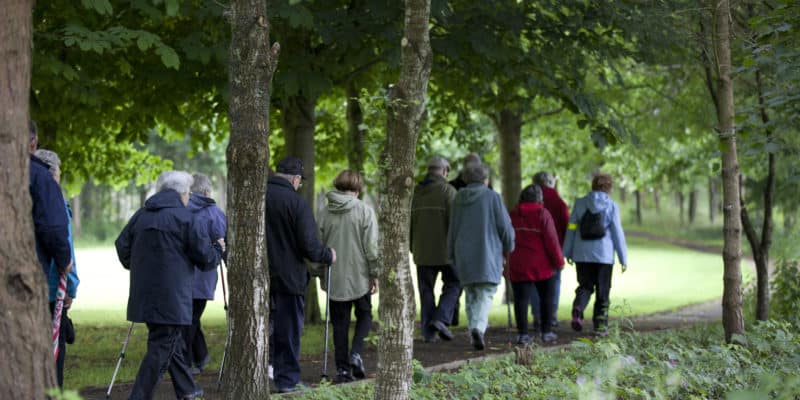 Over the past few days, we at  Paths for All have been digesting the raft of statistics, information and government plans that were announced on 4th September 2018.
In the space of just a few hours, and thanks to the publication of the 2017 Scottish Household Survey, Transport Scotland stats, and the Scottish Government's 2018/19 Programme for Government, we got a clear sense of where we are and where we are going.
From the Scottish Household survey, we know that, in terms of physical activity, things seem to be moving in the right direction:
81 per cent of adults are physical active with the most prevalent activity by far being walking for at least 30 minutes
People have become more active. 75 per cent were involved in physical activity in 2011 but now over 80 per cent are. This has been driven by the rise in recreational walking
Just over half of adults visited the outdoors at least once a week in the past year, an increase from 48 per cent in 2016
And we weren't the only ones who were pleased.
Professor Nanette Mutrie, University of Edinburgh tweeted:
"In Scotland we made a particular focus on walking and Household survey results show that in all age groups percentage doing at least 30 mins of walking in last 4 weeks increased by at least 15% from 2007 to 2017 – wow!"
Derek Grieve, head of Active Scotland tweeted:
"Great to see evidence that @ActiveScotGov is getting more Scots more active, more often. All down to hard work from partners @PathsforAll @sportscotland @transcotland @nature_scot @SportaUK and many, many others."
However, we cannot be complacent. Physical inactivity is a key health issue, and we must create places and spaces that encourage people to be more active.
Statistics on transport revealed that most of us continue to make most of our journeys by car or van.
Cars/vans remained the most popular mode of transport, being used for 65% of journeys (52% as driver and 13% as a passenger). In two thirds of car journeys, the driver was the only occupant of the car.
Walking accounted for 21% of journeys, public transport 11% and cycling 1.5%.
So, we warmly welcomed a commitment from the First Minister during her Programme for Government speech to maintain the recently-increased spending on active travel – now £80 million – in the year ahead.
People also need encouragement to take up active travel. Smarter Choices, Smarter Places (SCSP) is Paths for All's behaviour change programme, grant-funded by Transport Scotland. It aims to get more people walking, cycling and using public transport as part of their everyday travel to make Scotland a healthier, happier country.
With over 50% of all driven journeys in Scotland being less than 5km, and 26% less than 2km, there is plenty of scope to achieve a significant shift from driving to walking and cycling as the most sustainable forms of transport.
We also endorsed other intentions from the Programme for Government, not least the commitment to realise the potential of active travel as a prescription for better health.
Furthermore, we also welcomed:
encouraging walking and cycling for recreation and travel via the Active Nation Commissioner
developing a system of Greenways for walking and cycling – bringing together the benefits of active travel with enjoying our natural environment
support for the 'Natural Health Service' – recognising the importance of outdoor recreation
a commitment to do more to address the needs of an ageing population through an Older People's Framework
a national strategy to tackle social isolation and loneliness
We look forward to working with the Scottish Government, our partners and other agencies to continue our work and to enhancing the health and wellbeing of us all.
Ian McCall is Senior Development Officer at Paths for All, Scotland's walking charity – a partnership organisation which aims to significantly increase the number of people who choose to walk in Scotland.