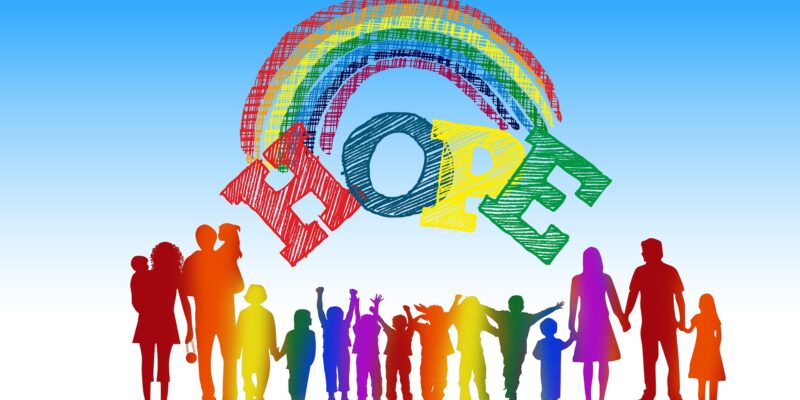 Leading Scottish children's health charity, Children's Health Scotland, has just released their Manifesto which focuses firmly on the health and wellbeing of children and young people in Scotland. Informed by the views of children, young people, families and professionals, the Manifesto calls for improvements to be made to the provision of facilities and services for children and young with health conditions and their families.
Commenting on the publication of the Manifesto, Professor Richard Olver, Chair of Children's Health Scotland said: "Through our work we are clearly seeing the impact that COVID-19 is having on the children and young people we support. Problems with mental health and wellbeing, digital exclusion, online safety, poverty, hunger, health rights – none of these are new to us but all are being amplified as a direct result of the pandemic. The changes we had helped to initiate over time are being reversed, which is really disheartening. However, to survive and then thrive through this pandemic, it is now critically important to get the right balance of critical thinking, practical interventions and hope. Our Manifesto reflects this ideal, has been informed by those we support, and calls for improvements to be made in ways that give sustained hope for the future."
Our Children's Health Scotland Manifesto call for changes to be made in six key priority areas:
VOICE | We ask MSPs of all parties and those with responsibility for the formulation of healthcare policy to hear the voices of children and young people with health conditions nationally. EACH Charter Articles 8 and 9, UNCRC Articles 28 and 29.
INFORMATION | We call on decision makers to ensure that children, young people and families have access to age-appropriate information to enable them all to receive the best quality healthcare. EACH Charter Article 7, UNCRC Articles 23 and 24.
FREEDOM FROM HUNGER | No child should go hungry. UNCRC Article 24.
IMPROVING LIFE EXPERIENCES | We all want the best possible healthcare to be provided for children and young people to improve their life experiences. EACH Charter Article 8 and 10, UNCRC Articles 23 and 24.
TRAINING AND RESOURCES | We want a range of training and resources to be made available to ensure that children, young people and families, including carers, are empowered to identify the needs of children during times of illness and to access appropriate services. EACH Charter Article 7, UNCRC Articles 28 and 29.
HEALTH-RELATED PLAY | Play is serious business when it comes to children's health. It is more than just a chance to have fun and can help children physically, mentally, and emotionally. EACH Articles 1, 4, 7, UNCRC Articles 23, 24 and 31.
Find out more here .
Helen Forrest is Chief Executive of Children's Health Scotland