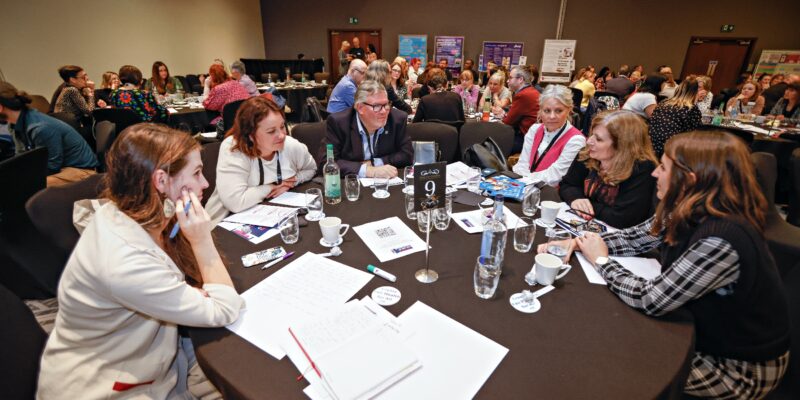 Date: Monday, 26th June
Time: 12.30 to 16.00
Venue: Scottish Parliament 
We are excited to announce the upcoming Health Policy Officers Network (HPON) & Participation and Communities Team (PACT) Knowledge Exchange Meeting.
Please note this event is fully subscribed so please make sure you have a confirmed place with Kimberley.
Agenda Highlights:
12.30 – Arrival & Light Lunch
13.15 – Welcome and Introductions: Ewan Masson (PACT) and Kimberley Somerside (VHS) will welcome all attendees to the meeting. They will share a brief case study on the collaboration between our two organizations. This case study will serve as an introduction to the work of PACT.
13.30 – How can the Parliament best communicate engagement opportunities? PACT will facilitate an interactive conversation among policy officers, focusing on how the Scottish Parliament can effectively communicate with them to ensure awareness of valuable engagement opportunities.
14.00 – Engaging with Committees and influencing their work programme: Susan Brown, Assistant Clerk to the Health, Social Care & Sport Committee, will provide a presentation about engaging with committees and influencing work programs. 
14.30 – Tea/Coffee and Networking break.
15.00 – HPON discussion on the upcoming human rights incorporation bill: Kimberley will lead a roundtable discussion where policy officers can share their priorities and approaches for engaging with the upcoming legislation. This is aimed to be an introductory conversation mainly focused on the right to health and what that means to our network. No prior knowledge on human rights legislation or the bill is needed, but we hope policy officers will come with some thoughts on the right to health and what this legislation might mean for their work.
15.30 – Summing up and final questions: Kimberley and Ewan will summarize the key takeaways from the meeting and discuss potential follow-up actions.
15.45 – End (with optional tour of the Scottish Parliament for those interested!)
This promises to be an engaging and insightful opportunity for our network to collaborate and share knowledge with parliamentary colleagues.
If you are part of the Health Policy Officers Network and would like to join this meeting please contact Kimberley, VHS Policy & Engagement Lead by Friday 9th June. Space will be allocated on a first come first served basis, please RSVP with dietary and access requirements.
For more information about the Health Policy Officers Network please contact Kimberley.