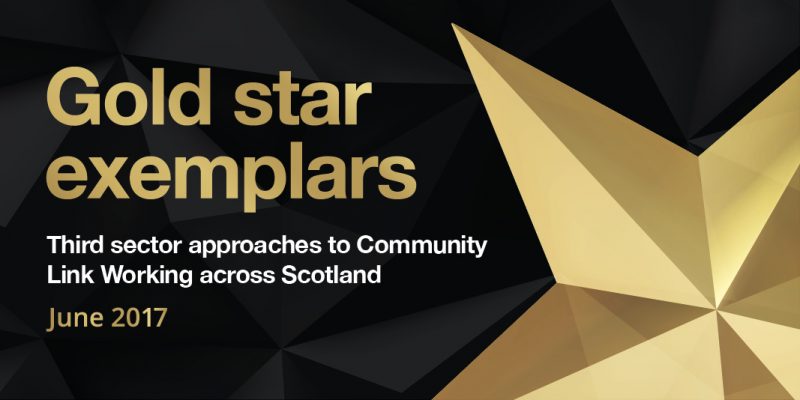 A report setting out the extensive and varied nature of third sector approaches to community link working across Scotland was launched by VHS on 27th June 2017 at a well attended seminar in Edinburgh. Published as Gold Star Exemplars: Third Sector Approaches to Community Link Working Across Scotland the VHS report presents the findings of a Scotland wide mapping exercise that involved 60 third sector providers, 15 Third Sector Interfaces and 3 case studies.
The report was commissioned by the Scottish Government to help it scope the development of a promised national programme to recruit at least 250 Community Link Workers to work in GP surgeries. Community link working is an approach for connecting people to non-medical sources of support or resources in the community which are likely to help with their health problems. The VHS study found that the third sector's definition and approach to community link working was wide ranging but there was a clear thread that ran through the majority of programmes. Local community services are galvanised for the benefit, health, and well-being of local people, while inappropriate demands on primary care are alleviated, freeing up GPs and practice staff to focus on their 'core' work.
VHS's report makes 8 recommendations to the  Scottish Government, emphasising the government's role in providing leadership and support for the third sector as a key partner in the strategic development and delivery of the new programme.  The Scottish Government is still to formally announce its plans for the new programme but has stated that the first 40 will be recruited in 2017.
Read the Full Report
Read the Executive Summary
See the author' PowerPoint Presentation
Read the Scottish Government Briefing 30 May 2017
The report was researched and written by Simon Jaquet Consultancy Services