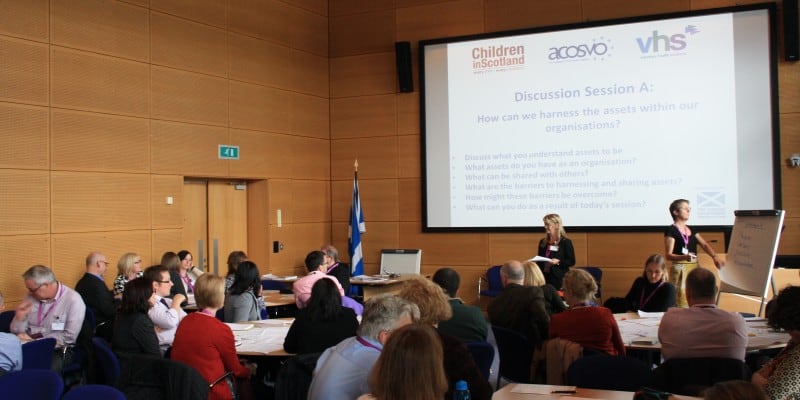 On  29th of April 2015 a collaborative event took place under the banner of Equal Partners, co-produced by The Scottish Government Third Sector Unit, ACOSVO, Children in Scotland and Voluntary Health Scotland. We discussed the themes of asset-based approaches, collaborative cultures and workforce empowerment.
The event was attended by 60 delegates from  across the third and public sector and the round table seating and structured discussion allowed a cross sector perspective on the themes.
Key messages from the event:
Equal Partners Collaboration themes event write up -Final
If you have any questions about the event or our Equal Partners collaboration, please get in touch.
Lauren Blair, Programme Engagement Officer 0131 474 6190 lauren.blair@vhscotland.org.uk