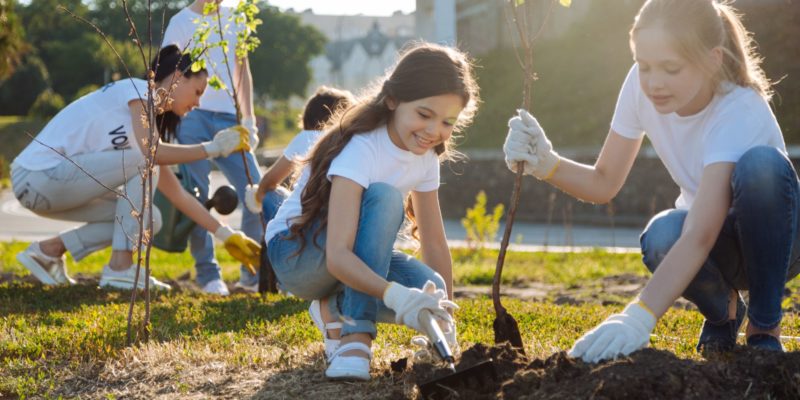 I have two sons; a funny energetic three year old and an alert, cuddly five month old.  It's brilliant and tough at the same time.  I look forward each week to going to the local baby group which is run by community volunteers.  This is the place where I can find friendship, network links, exchange of knowledge, a breathing space and a hot cup of tea.  This is one of my personal experiences whereby a community organisation has supported mental and physical health.
I think Public Health Scotland and Public Health departments (based in NHS boards and Health and Social Care Partnerships) should be supporting community organisations in order to maximise on these opportunities to promote health.  One relatively new option available is to use Parts 3 and 5 of the Community Empowerment (Scotland) Act 2015.  These relate to Participation Requests (PR) and Asset Transfer Requests (ATR), respectively.  PR give community organisations the right to request to be involved in improving the services of public bodies. ATR allow community organisations to request to buy or lease buildings or land owned by public bodies.
We, at the Scottish Public Health Network  (ScotPHN), were aware that work by Public Health to support the implementation of PR and ATR was ad-hoc and there was scope for improvement.   A project team was set up to look into this, which included representatives from ScotPHN, Voluntary Health Scotland, Community Ownership Support Service, Community Health Exchange and NHS Health Scotland.  We pulled together data from multiple sources such as a literature review, public body annual reports and interviews with community organisation members and Public Health staff.  The aims from this were twofold:
To achieve a basic understanding of the current situation
To provide direction regarding the future role of Public Health
The full report is available on the ScotPHN website but I will discuss here some of the findings that may be of most interest to non-NHS Public Health readers.
Our findings suggest that both public sector and community knowledge around PR and ATR is limited, although awareness of the Act may be improving with time.  Valuable support has been provided by some public sector staff, regional and national third sector organisations and from other community organisations with related experience.   We identified Community Planning Partnerships who have been involved in collaborative work such as producing promotional materials, aligning partner protocols and progressing outcome improvement processes (which are required to happen after the acceptance of a PR).
Across Scotland 20 PR were made in 2017/18 of which 12 (60%) were accepted.  There were 63 ATR, with 39 (62%) accepted. There have been PR and ATR submitted from community organisations based in areas with a range of deprivation levels.  Despite this, it was noted that individuals and communities who are most disempowered face the most barriers to participation. The vast majority of requests have come from well-established community organisations who were already well networked within their communities; informal groups are much less likely to make sufficient progress in order to submit a request.
So, have any of the requests led to tangible change?  Encouragingly, we did find examples of outcome improvement processes leading to improved community engagement and more effective long-term relationships between the public body and community organisation.  There are also examples of successful asset transfers under the Act leading to improved community motivation, cohesion and pride.  On the other hand, potential problematic outcomes were identified, such as worsening of relationships between the community organisation and public body, and burn out of a core group of volunteers within the community organisation.
Our report challenges Public Health colleagues to consider what they need to do to aid the implementation of these parts of the Act, such as facilitating the strategic development and operational use of processes which are coordinated across partners.  Despite our focus being on the role of Public Health, it will take us all to do our bit to really see maximum health benefit.
So I end with a challenge for you: have a glance at our full report, The Community Empowerment (Scotland) Act 2015 Parts 3 and 5: What is Public Health's role?  and consider what you may be able to do to influence positive change then take one initial small step to get there. Do you need to learn more about the details of PR and ATR?  Could you help with promotional and training activities? Could you identify a community organisation who could potentially benefit from submitting a request and either support them or signpost them to relevant support?   It's important that in the future we have our say in the running of public services and continue to have places in communities where we can find friendship, network links, exchange of knowledge, a breathing space and a hot cup of tea.
Please get in touch and let me know what steps you are taking by emailing me here: Emma Davies.
Dr Emma Davies is a Speciality Trainee in Public Health, based in NHS Grampian.