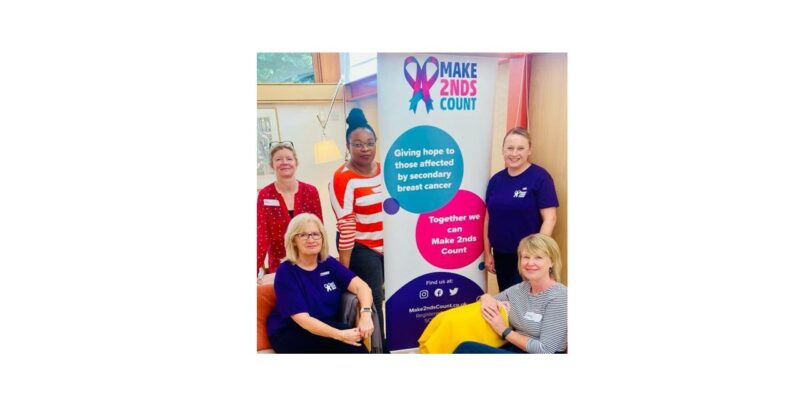 Improving access to clinical trials for people living with secondary breast cancer
Secondary breast cancer, also known as metastatic, advanced or stage 4, is breast cancer that has spread to other parts of the body. The average life expectancy after diagnosis is between two and three years. It has a devastating impact on people affected and their families, yet most members of the general public have never heard of it.
Secondary breast cancer can be treated but it cannot be cured. Treatments aim to control and slow down the growth and spread of the disease to enable patients to have the best possible quality of life for as long as possible. For people living with secondary breast cancer, timely access to new therapies and other treatment lines is critical. For many, clinical trials may offer more treatment options but there are barriers to participation.
"Without that research and without those clinical trials nothing will change. We will never live long."
In 2021, the charity Make 2nds Count, funded a national research study exploring the clinical trials experiences of people living with secondary breast cancer. The results revealed enormous information barriers surrounding clinical trials and persistent myths that patients are treated as 'guinea pigs' and clinical trials are only for those who have 'run out of options'.
"My oncologist was very unsupportive. She said most trials fail and should only ever be a last resort."
Armed with this data, the charity pioneered an innovative informational and support service, working together with the patient community and healthcare professionals, known as the Patient Trials Advocate (PTA) service. This free service aims to equip patients with knowledge about clinical trials, overcome common misconceptions and ensure that patients feel empowered to have clinical trials conversations. It offers patients time with a clinical trials nurse, no matter where they live, where they can discuss their treatment history and receive a personalised trials search report based on their eligibility. Our nurses support patients to access clinical trials available in the UK and internationally, providing them with the tools they need to push forward with trials as part of their treatment plan.
"It was nice to speak with a sympathetic ear who seemed positive about finding something for me if it was out there. I felt for a moment that I wasn't a lost cause."
 Since the pilot, the PTA service has conducted 400 patient referrals. Our PTA team has been able to identify eligible trials for 84% of patients. Before coming to the service, only 41% of patients have spoken to their oncologist about clinical trials. Aimed with the information and support provided by our nursing team, the figure doubles to 82% of patients planning to raise the subject of trials with their oncologist. Oncologists using the service report that patients feel reassured that all options have been explored for them, which is vital in facing life-limiting illness.
"Indeed, in my experience, it can strengthen the patient-doctor relationship, as patients don't then feel there is a potential novel agent or clinical trial that they may be potentially missing out on."   Dr Caroline Michie
Come and meet our team at the VHS Annual Conference 2023 where we'll be talking about how this unique service was built from scratch and sharing what we have learnt along the way, thanks to the incredible work of our PTA team in removing barriers to access clinical trials and giving much needed hope to those facing incurable cancer.
Find out more about our work: www.make2ndscount.co.uk
Blog written by Dr Sarah Thomas, Make 2nds Count.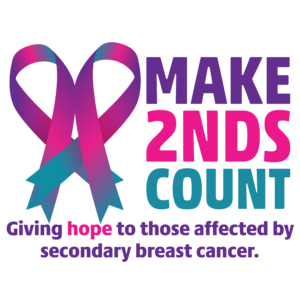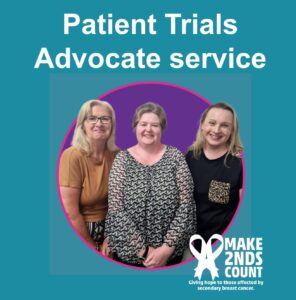 Makes 2nds Count are finalists in the VHS 2023 Annual Poster Competition. View the poster entry Here