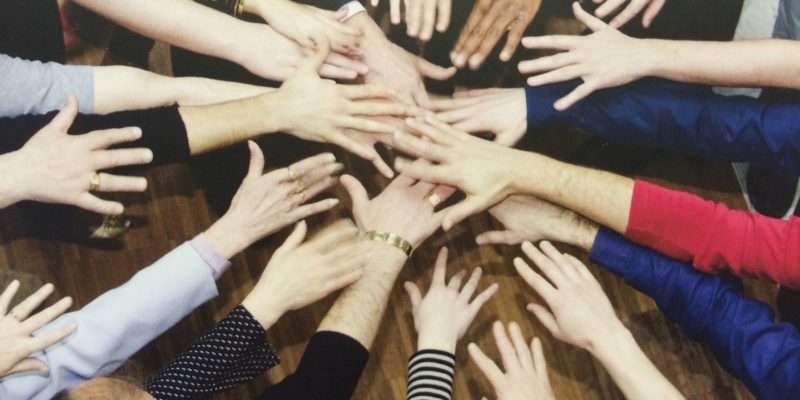 Participatory action research on health & human rights – delivered with experts of lived experience!
I passionately believe that everyone, irrespective of your journey or current circumstance in life, should always be included, supported and given every chance to be part of your community and society.  Everyone has something to offer, share or has untapped potential waiting to be opened and no plight should ever be a continuous wall to shut you out and exclude you from hope! I spent large parts of my childhood  and life being told I couldn't achieve anything, by family, friends, teachers, peers and those who should have supported me. What I have learned in my life thus far is that "it is never too late to be what you could have been". I guess it is why I always believe that anything is possible, you have one life and nobody can dump their issues or ignorance onto you in the hope that it holds you back or down.  Stand up for your rights!"
I'm a volunteer advocate at the Navigate project, within Glasgow Homelessness Network.  Our research focused on two groups of people experiencing barriers to having the best health they could: people with experience of homelessness and women asylum seekers and refugees.  Homeless people experience poorer physical and mental health than the general population, made worse by continuing homelessness, insecure poor living conditions and stigma and discrimination.  Mental ill health, alcohol abuse and substance misuse are the most common health needs.  Homeless people also have a much higher risk of death.  They also face barriers to accessing healthcare.  In one study less than half the homeless participants reported having a family doctor.
Asylum seekers and refugees experience poorer mental, physical and social well-being than the general population and they also experience social conditions such as poverty and isolation that are more likely to lead to ill-health.  In addition to experiencing health conditions that may be more common in their country of origin, they as well as their children will be affected by the process of forced migration and the conditions they experience in the host country.  Symptoms of depression, anxiety and agoraphobia may result from the stress of bereavement or displacement.  Barriers to accessing health care include the problems of navigating the system and access to interpreters.  In the UK failed asylum seekers may have treatment withheld because they are required to pay, but cannot afford to do so.
The values of TRUE participation and empowerment underpin a human rights-based approach. Effective participation, makes decisions and policy-making more open, effective and democratic. Every one of our peer researchers have had recent and relevant experience of homelessness, mental health, poverty, difficulty accessing and engaging services and not having their human rights upheld!
Our mission is to demonstrate how the unique collaboration between the University of Strathclyde, NHS Scotland, third sector and people of lived experience can deliver effective change from within the community as well as provide practical solutions to those who feel far removed from a good home, positive health or a safe community.
Everyone who has taken part has had the most positive life changing experience.  To be given shared responsibility and ownership at the start irrespective of how you present is nothing short of inspirational intervention.  To demonstrate that no matter who you are, there is always capacity within you to achieve greatness and this just needed to be nurtured through a safe environment, positive approach and the understanding that everyone is equal and can contribute.
Like many of the researchers, I was in a long-term holding pattern without any real control over my life, housing or health.  Isolation, food poverty, low self-esteem, low self-confidence, insomnia and an ever aggressive and tricky welfare/housing system that did not seem to be set up for those who have fallen into vulnerable and unfortunate times, especially for complex health issues. All the researchers have demonstrated a substantial improvement in their wellbeing; notably,  increases in emotional, intellectual, physical, social and environmental health as well as renewed self-esteem, self-confidence and purpose.
Our poster entry is a finalist in the VHS Annual Conference 2019  and is a collaborative entry by:

Blog author Derek Holliday is a volunteer advocate with Navigate at the Glasgow Homelessness Network.