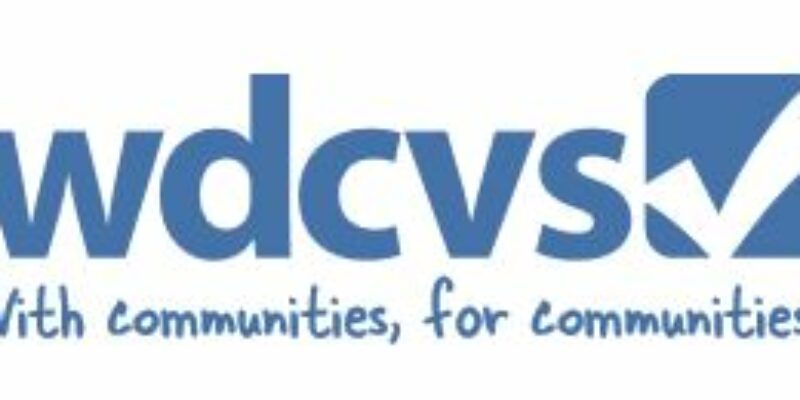 Here at West Dunbartonshire CVS, the local Third Sector Interface, we pride ourselves on our community focus and our commitment to co-producing services with those who will ultimately use them. Our strapline, 'for communities…with communities' isn't just words to us, it's our promise underpinning how we work with the 9000 active volunteers and the 940 active community and third sector organisations. But, as 2020 began, we could never have imagined how it would also come to life for so many more of our citizens, as Covid 19 found its way into all of our lives.
As virus numbers grew and lockdown approached, we mobilised. We postponed our usual activities and asked our volunteers to join us in a new service, West Dunbartonshire Cares, supporting their friends, neighbours and communities as never before. We firstly focused on our existing service users, offering welfare check-in calls, shopping and prescription pick-ups – almost all said yes. And a number offered to help; a visible common solidarity against an invisible threat and a source of immense pride for all of us.
Then word spread, and new enquiries quickly came calling. Luckily, we were able to keep all of our communication channels open – and the phone started to ring and ring. Local people looking for some reassurance. Distraught family members, divided by distance, concerned how older parents would manage alone. Partner agencies facing service limitations, yet still eager to do their very best for every client. Initial health concerns were quickly joined by wider social challenges – coping with the emotional impacts of shielding, the fears that come with being symptomatic, getting through self-isolation periods, housing issues, staying active and the digital divide. Food insecurity became a challenge – whether you were managing on benefits, furlough wages or unable to get out and access your pension.  We also had to get a little creative – setting up a dog walking service, creating a lockdown library, and delivering strength and balance exercise opportunities.
As referrals grew day by day, thankfully so did our volunteer force – with a welcome addition of almost 400 people from the Scotland Cares national initiative (for the record… we had the name first!).  Matches were made at neighbourhood level wherever we could, for public health but also legacy reasons.  Active sector partners networked to fill gaps and make the best of available resources and we worked in the background to offer advice and support and ensure that West Dunbartonshire, sometimes a funding cold-spot, wasn't this time around; collectively drawing down almost £250,000 of much needed income.  PPE challenges were made easier thanks to support from local distilleries, facebook fundraising groups and local sewing groups making thousands of masks to keep everyone as safe as possible.
Covid may be likely to be in our lives for some time to come but that is a far less scary thought than we could have imagined 6 months ago. Many traditional silos have melted away, trust has been built, new partnerships have been created and the usual barriers to engagement are just gone. If Covid has taught us anything, it is that working with communities, for communities is not only an ambition, it's a necessity.
Daren Borzynski is a key member of the team at West Dunbartonshire CVS
View the West Dunbartonshire CVS poster for the VHS Annual Poster Competition here.