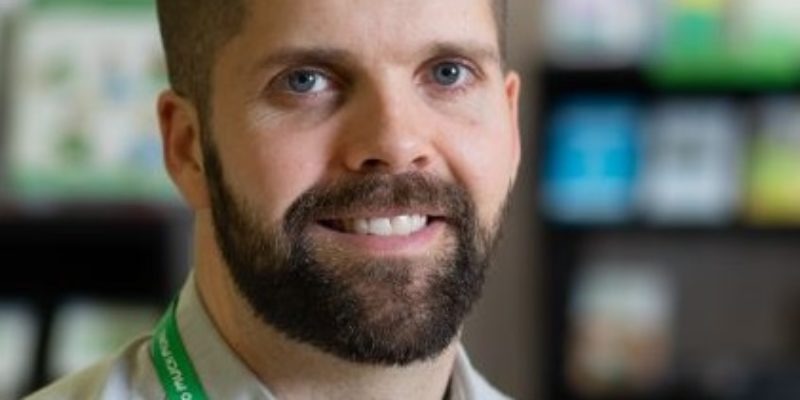 Overwhelmed, Angry, Worried, Stressed, Lonely, Confused, Sad, Anxious, Guilty, Isolated…………
The list of emotional side effects associated with a cancer diagnosis appears endless, with the above just a snap shot of the reasons leading to individuals across Glasgow presenting at their local libraries in need of information and support. With an average of 200 people accessing our services each month, we have every confidence in the impact that our volunteers and staff deliver in addressing such concerns. Our 2019 evaluation demonstrated that over 90% of people we support leave our services feeling less anxious, 97% feel less isolated and alone, and 90% go on to access wider support services.
Since the outbreak of Covid-19 started to become our reality, we have witnessed an unprecedented run of events. We have had the announcement of pandemic status, a nationwide lockdown, the introduction of shielding protocols, the suspension of cancer screening services and potential delays to treatment plans, an endless amount of press coverage, and ultimately the closure of all of our face to face services.
As the spread of Covid-19 started to become more imminent, and we made the decision to stop our face to face activity, our natural assumption was simple. We expected to see not only a sharp rise in the number of individuals presenting with many of the above emotional concerns, but also many of these emotions being heightened by the external factors associated with the current situation. We therefore took steps to modify our delivery model, to offer support via telephone and online access. We believed that this would ensure that an element of provision remained for individuals who were still living with the effects of cancer, alongside the many ways in which Covid-19 was affecting their lives.
However, in reality, we have witnessed a significant drop in phone calls and emails to our service, over and above the unsubstantiated hope that those attending in person would convert to our digital means of receiving support.
We acknowledge that not everyone is digitally mobile and may be unaware that our services are still available, and many will simply assume that the services are closed. Perhaps – and we hope – people are receiving support from the many other support services still available during the crisis. It is also possible that as a result of the lockdown and social isolation that people are connecting more with family members and friends via video chat and telephone, and are therefore receiving support and reassurance from within their own support network.
Whatever the reason may be, there is a genuine concern that, quite simply, individuals concerns and worries around Covid-19 are superseding their concerns and worries associated to cancer. Is it possible that these worries about their own, or a loved one's cancer diagnosis have been put in a box and placed to the side for now, whilst focussing on getting through the storm that Covid-19 has brought?
Perhaps more worryingly, and with the potential to result in a risk to their physical health, is that we are also hearing of a significant reduction in individuals reporting to their GP with signs and symptoms of cancer. Just this week, Scotland's interim Chief Medical Officer Dr Gregor Smith described a 72% reduction in urgent suspected cancer referrals by doctors in Scotland. This implies that fewer people are either self-evaluating their own health, or choosing not to escalate any concerns around signs and symptoms to the health service. One of the main theories is that people may be afraid of attending their GP due to the risk of catching covid-19, or are worried about burdening an already stretched health service. Again, irrespective of the reasons, this change in behaviours brought about by Covid-19 may result in lasting implications that persist long after we return to any kind of normality.
That is why it is absolutely essential that we all play a role in encouraging our patients, service users, or clients, and similarly our family, friends and colleagues to look after themselves – both physically and emotionally. Right now, it is all too easy for individuals to prioritise immediate concerns with everyday life, but ultimately deferring these worries, will almost always lead to a longer term impact on your health and wellbeing.
To help make things easier, Macmillan @ Glasgow Libraries is now live on Scotland's Service Directory, along with the 'Click To Be Contacted' functionality. The new function allows for professionals in the voluntary and health sector to instantly refer people affected by cancer into our support and information service. People who are affected by cancer can also self-refer, providing their details and indicating their preferred method of contact, and will be contacted within 2 working days. You can find out more and click to be contacted today.
To find out the latest guidance for individuals with cancer, please visit https://www.macmillan.org.uk/coronavirus, or if you wish to find out more about Macmillan @ Glasgow Libraries, please visit us at glasgowlife.org.uk/macmillan or get in touch via macmillan@glasgowlife.org.uk or 0141 287 2903.
Craig Menzies is the Macmillan Programme Manager at The Macmillan Volunteering Hub