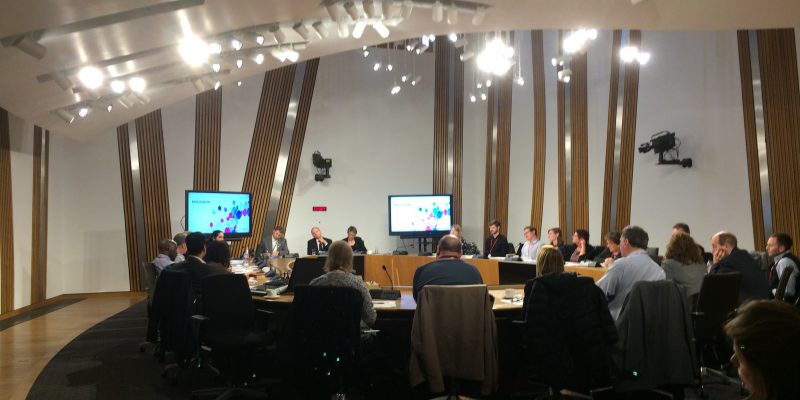 The Cross Party Group on Health Inequalities met on the 30th April 2019 to discuss poverty and health inequalities. The meeting was chaired by Richard Lyle MSP.
The speakers at the meeting were:
Douglas Hamilton, Chair of the Poverty and Equalities Commission
Wendy Hearty, Project Manager for the Scottish Basic Income Feasibility Study, based in the Improvement Service. View Wendy's powerpoint presentation here.
View the draft minutes from the meeting here.
At the meeting the following organisations were welcomed as new members of the cross party group:
Children's Hospice Association
Cancer Support Scotland
The Health and Social Care Alliance Scotland (The ALLIANCE)
Senscot
Age Scotland
Global Health Policy Unit, University of Edinburgh (replacing Katherine Smith, currently an individual member)
AdvoCard
If you have any questions about this or future meetings of CPG, please get in touch with Lauren Blair.