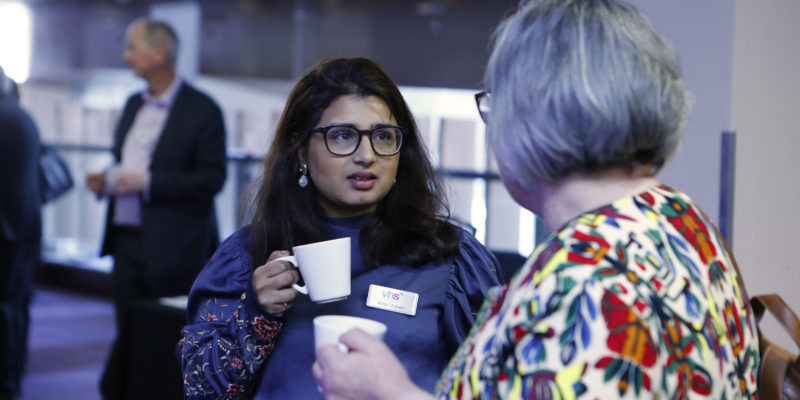 We appreciate that all voluntary health organisations are facing extremely challenging situations for their staff, volunteers and the people and communities whose health and well-being they support. We want to reassure you that VHS is committed to working with you and to collaborating with whoever else will be necessary throughout the COVID-19 pandemic.
We are in communication with the Scottish Government, NHS, other third sector intermediary bodies and our members, to gather information, share advice and endeavour to support you as best we can through the uncertainties that lie ahead. We will stay close to our members so as to understand just how the pandemic is affecting them, and we will work as hard and creatively as possible to continue to serve you.
How is COVID-19 affecting you?
Scottish Government officials have asked VHS for help to collate information about the issues facing voluntary health organisations striving to continue delivering support and services to vulnerable people. If you have time, please let us know the impact COVID-19 is having on your ability to support people's health and wellbeing during the pandemic and beyond. Email: Kiren Zubairi
Third Sector Resilience Fund Launched
Applications are now open for the Third Sector Resilience Fund (TRSF).
Part of a £350m support package by the Scottish Government for the sector in response to the Coronavirus pandemic, the Third Sector Resilience Fund will support organisations across the third sector who are at risk of closure due to a sharp decrease in income or that are unable to deliver their services directly as a result of the Coronavirus pandemic. The fund's primary intention is to help these organisations to stabilise and manage cash-flows over this difficult period.
The TSRF is delivered by Firstport, Social Investment Scotland and Corra Foundation and it offers charities, voluntary organisations and social enterprises grants of £5,000-£100,000.  In addition there will be up to a further £5m available in fully flexible, 0% interest loans starting at £50,000.
For more information and to apply, visit SCVO's  Coronavirus Third Sector Information Hub 
A unified response across the voluntary sector
SCVO, ACOSVO  and  OSCR  are working together to support the voluntary sector as a whole through the COVID-19 pandemic. SCVO is acting as a central hub for all COVID-19 information and guidance and has created an online COVID-19 resource  that will be constantly updated. OSCR is providing advice and guidance on regulatory issues. ACOSVO is leading on providing peer support for voluntary sector chief executives and senior leaders, including weekly Zoom meetings specifically on COVID-19 challenges.
Community Action Response
VHS is supporting Eden Project's Community Action Response  Community Action Response   to set out steps people could take in their community.
Staying Connected with VHS
Team VHS are now working from home. Please contact us by email as usual.
VHS Events
Our face to events and meetings are postponed until it is safe to reschedule them.  We do hope to be able to go ahead with our Annual Conference on 4th November. Meantime we plan to keep the VHS community connected and engaged through virtual events so keep an eye on our events pages.
Finally from Team VHS
Claire, Alison, Lauren and Kiren wish you all the best for what lies ahead. Stay safe, keep in touch and remember: #KindnessIsContagious