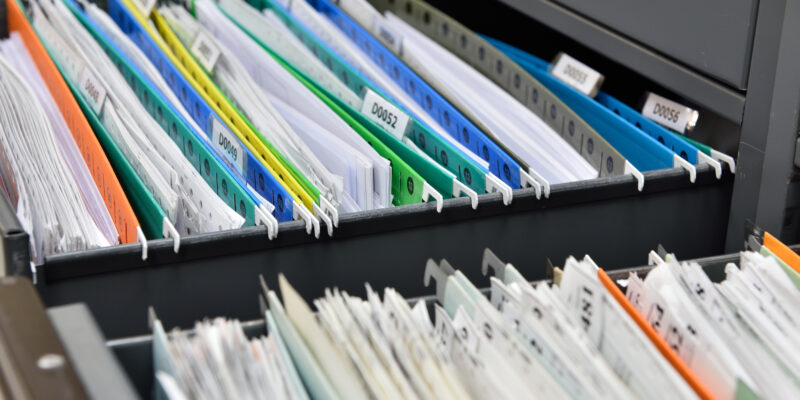 We need your feedback!
Access to information rights is an unusual topic for our network, but there are important reforms to legislation being consulted on which could impact many third sector organisations, especially those working in health and social care services.
You may already know that there are two consultations currently open on Freedom of Information reform:
The Scottish Government is consulting on access to information rights in Scotland following the parliament's post legislative scrutiny of the Freedom of Information (Scotland) Act 2002 (FOISA). This consultation asks for more general views on the technical functioning of the legislation and seeks views on some potential changes to it. These changes include the possibility of a "gateway clause" to determine whether an organisation comes under FoISA, which could have implications for the third sector.
Additionally, Katy Clark MSP is consulting on a potential Members Bill which could reform FOISA to bring into scope voluntary organisations that deliver services of a public nature or receive public funding.
Currently FOISA gives everyone the right to ask for any information held by a Scottish public authority, subject to certain conditions and exemptions set out in the Act. Proposals set out in the consultations could bring certain third sector organisations into the scope of the legislation, especially those receiving public funding or "providing a public service".  The SCVO has written a helpful blog outlining the importance of engaging with the consultations in much more detail. Both consultations close on Tuesday 14 March 2023.
We would welcome your views on our initial draft response to the Scottish Government's consultation, and any wider thoughts you may have on the proposed reforms. We have used the SCVO's draft response to inform our own and have engaged with the SCVO about the two consultations. We would be especially interested to hear from anyone in your organisation who may be responsible for regulatory compliance and information officers, should you have any! We would be grateful if you could contact Kimberley with any thoughts or questions by Wednesday 8th March, apologies for the tight turnaround!
Please bear in mind this is only a draft response and we are still informing our views on the proposals, so it will likely change before we submit it. We will use this draft response and any feedback to inform our response to Katy Clark's consultation. 
We would really encourage members to respond to these consultations if possible with your own views about reform. The changes could have significant impacts on our sector in terms of resource, capacity and even trust. We appreciate it is especially burdensome to have two consultations to respond to, so if you would like any advice about how best to go about it please contact our Policy & Engagement Lead, Kimberley.