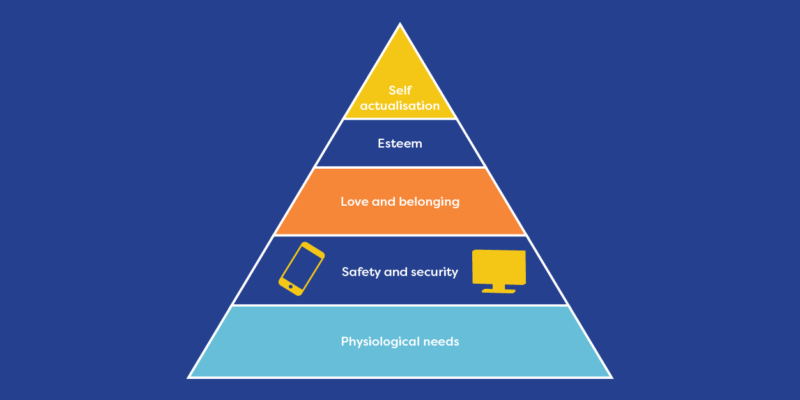 The COVID-19 crisis has highlighted, perhaps like never before, the digital inequalities in society. Throughout this lockdown period of social distancing and isolation, online and digital communications have become ever more important for keeping in touch and keeping safe. Not being digitally included is leaving many thousands of vulnerable people unconnected and isolated. This can have an extensive negative impact, from not being able to do an online shop to falling behind on schoolwork because there is no way to access online materials. Indeed, it is estimated that 1.7 million are isolated by COVID-19 and are not online (Milner, 2020).
People Know How  is an Edinburgh based charity and has been running projects to combat digital exclusion for over five years. As part of their COVID-19 emergency response they have been collecting unwanted old devices, refurbishing them, and delivering them to people in need. They then offer phone support for set up and internet connection. The project has been well received and they are now on track to deliver over 1,000 devices to homes across Edinburgh and East Lothian. Now they want to use their experiences to support a campaign for digital equity.  
Prompted by their computer delivery project, People Know How's most recent research briefing Combating Digital Exclusion, advocates for a change in mindset around digital skills and technology. Briefing author Jack Liddall contextualises the issue within the 'bigger picture' and goes on to propose steps that could be taken to remedy the situation. 
Changing the Mindset 
The briefing paints a vivid image of the shift in mindset necessary using the infamous framework of Maslow's Hierarchy. This hierarchy, frequently pictured as a triangle, places our basic physiological needs at the bottom. Moving up, the following tiers are safety and security, love and belonging, esteem and self-actualisation at the pinnacle. Liddall critiques those who place these elements on the second highest tier of the hierarchy, alongside luxury items that are considered to contribute to self-estimation. He advocates instead for them to be seen as a necessity, further down the hierarchy. 
Posing solutions 
What differentiates this study from others is the tangible solutions that are proposed in the second half. These are presented as possible routes to explore, approaching the issue from a variety of angles. From government initiatives and manifestos, to rethinking how to supply and access broadband, to coordinating across sectors, these solutions lead to one clear call to action – to get involved in this conversation, work together, and bring about real structural change. 
What's next? 
They're opening up the discussion and want to hear your thoughts. Contact them contactus@peopleknowhow.org or join their social innovation network to stay updated with the debate. 
Read the full briefing 
Join the social innovation network 
Claudia Baldacchino is Communications Officer at People Know How