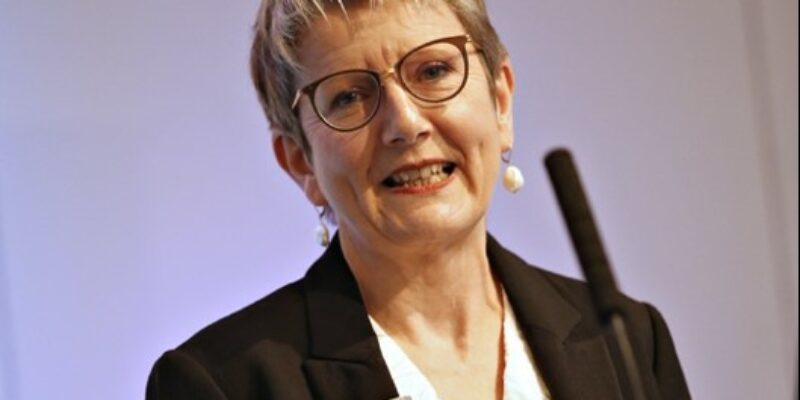 25 October 2023
Each year the team at VHS works hard to come up with a theme and programme for our annual conference in October. It needs to grab people's attention, capture their imagination and persuade them to come along and be part of the day, whether as a delegate, speaker or exhibitor. VHS has a very diverse membership and wider network, so our annual event needs to be relevant to people across the spectrum of big health charities to small grassroots organisations. And we need colleagues from government, health boards and the wider public sector to participate too, so that our event isn't simply a voluntary sector talking shop.
This year's idea, to hold The Health Creators Summit, was born of our passion for everything the voluntary sector does to enhance and support people's health and wellbeing the length and breadth of Scotland. Together we create an incalculable amount of good health and help mitigate the impact of poor health and inequalities. Indeed, which of Scotland's 40,000 voluntary organisations doesn't have an impact on people's health and wellbeing, even if their prime purpose is something else?
Our sector is packed with individuals and organisations who don't wait for changes in government policy but get on with finding ways to address the problems they see in front of them. Just think back to the height of the pandemic, when arts and environmental charities were amongst those that pivoted and innovated so quickly, to meet people's immediate needs for food, prescriptions and other life essentials and provided sustained emotional and practical help to survive lock-downs, shielding and furloughing when the doors of many public services remained closed. Many voluntary organisations also work upstream, carrying out research, campaigns and education to help improve law, policy and practice, and playing key roles in local and national policy making, partnerships and community empowerment. Think about third sector initiatives like the Non-Communicable Diseases Alliance, Movement for Health, and A Scotland that Cares, all of which VHS is a partner in.
And yet, everyone involved in preventing disease, caring for people when sick and creating the conditions for people to be healthy faces an uphill battle. That's partly because our health and care system is designed to be reactive not preventative, but largely because as a society we are failing to tackle the  underlying social and economic determinants of health, most importantly poverty.
This means the health inequalities gap is widening not narrowing. Diabetes Scotland was one of many voluntary organisations that submitted evidence to the Health, Social Care and Sport Committee's Inquiry into Health Inequalities last year, pointing out that people in Scotland's most deprived areas will spend half of their lives in poor health, 24 years more than people in the most affluent areas. As Professor Sir Michael Marmot wrote, in The Health Gap: "Why treat people and send them back to the conditions that make them sick? We need to treat people, but we need to address the issues that make people sick".
The voluntary sector tries to mitigate the impacts of poverty, inequalities and discrimination, by providing targeted services and support; tackling social isolation, loneliness and stigma; building social capital through community development and place based work; and homing in on those left behind or overlooked by public policy and services. But how can organisations be expected to do all this, without reliable and sustainable funding, and in the face of growing demands and needs?
The aim of our Health Creators Summit this year is to shine a bright light on the voluntary sector's role as health creators and pioneers across Scotland and to celebrate the part our delegates, speakers and exhibitors play in that. But it is also an opportunity to think more deeply about what it would take to truly build and sustain a health creating society – a society that cares about people's health-span rather than simply their life-span. At last year's annual conference Professor Jason Leitch, the National Clinical Director for Scotland, argued that our approach to health needs to be much more "boundary-less" and that idea continues to resonate and needs to take a stronger hold.
We are powerful champions for those least well served by our public policies, systems and services, but the voluntary sector certainly doesn't have a monopoly in this role, so who else needs to be involved? Are we already working with the key health creators and pioneers in other sectors and building the necessary relationships and partnerships? Could we be more creative and proactive about working with the public sector but also with the private and business sectors, with employers, faith communities and the whole spectrum of civil society?
And are we really working as inclusively as we should be with communities that are least heard and least well served? To paraphrase the words of Leanne McBride of Chance 2 Change (here with us today) and Deep End GP Dr Peter Cairns,
You keep talkin

aboot us

in jaggy words

we don't understand.

We keep dyin

while you keep talkin.
We must ensure that The Health Creators Summit isn't just about words, but will lead to greater understanding, collaboration, actions and change. All of us will be paying close attention to what the Cabinet Secretary for NHS Recovery, Health and Social Care Michael Matheson MSP has to say in his opening address. He is followed by Lord Nigel Crisp, a former CEO of NHS England and now working in global health. Nigel's writings were a big inspiration behind our idea for The Health Creators Summit, as the concept of "health creators and health pioneers" is his. We are excited to welcome him, and all of our speakers and delegates, as we examine how to prevent disease, care for people when they are ill, AND create the conditions for people to be healthy.
This blog is an adaption of VHS's Chief Executive Claire Stevens' opening remarks at The Health Creators Summit 2023.
For more information please contact Claire Stevens.