Working in partnership
Since 2014 Kidney Research UK has been working in partnership with the Scottish Government and NHS Blood and Transplant (Scotland) to train and manage a Peer Educator (PE) project amongst the South Asian (Sikh, Hindu and Muslim) communities of Glasgow, Edinburgh and surrounding areas. The PEs are volunteers from the community who visit community settings to raise awareness of kidney disease, living donation, organ and tissue donation. These visits can open up debate about religious principles of organ donation as volunteers share the realities of kidney disease and the importance of registering an organ and tissue donation decision. The team has seen immense success through recruiting volunteers from the target communities the programme is aimed at. Over the past eight years the volunteers have spoken to more than 9,000 people and have had over 1,100 people sign onto the NHS Organ Donor Register.
Black, Asian, mixed race or minority ethnic patients tend to wait longer for an organ transplant as often the best chance of a match will come from a donor from the same ethnic background. More specifically, kidney donors and recipients are matched by blood group and tissue type, and people from the same ethnic background are more likely to be a match.  A report from NHS Blood and Transplant (UK) which was published recently had two particularly striking statistics: 'Black patients are waiting still almost a year longer for a kidney transplant compared to White patients. One year after being listed for a kidney transplant: 35% of White patients had received their transplant whereas only 19% of Black, Asian, Mixed Race or minority ethnic patients had received a transplant.'
As of 26 October 2021, 503 people in Scotland were waiting for an organ transplant. Black and ethnic minority people make up 4% of the Scottish population.  This represents 8% of those on the transplant list.
A change in the law
In March last year, the law around organ and tissue donation in Scotland changed to an opt out system. This means that most adults who die in circumstances where they are able to donate, will be considered as having agreed to be a donor, unless they have opted out. The PE project is focused on highlighting this system and the choices people have amongst the target communities.
The Scottish peer educators have proved to be very versatile, taking an online approach when the Covid pandemic brought about lockdown. The team conducted a series of 11 webinars discussing the impact of kidney health, health inequalities on ethnic minority communities, the change of law and barriers community members faced when making a donation decision. The webinars considered the myths, misconceptions and faith perspectives around these issues and worked closely with Scottish faith leaders, doctors, clinicians and community members to update materials and resources for people to educate themselves on what their faith states on donation and transplantation.
Living Donation
Raising the subject of living donor transplantation with family and friends can be daunting. Yet this is a situation that many people find themselves approaching the need for a transplant. The recipient may have been told in clinic that their best option is to avoid dialysis and have a living donor transplant. The pressure of expectations and family dynamics can be overwhelming and sometimes it must seem easier not to discuss. However, long term kidney and patient survival is much improved after a living donor transplant.
In Scotland, the aim is to make a living donor transplant the first treatment option for all patients needing a transplant. Living donation remains an important part of increasing donation and transplantation rates and providing best outcomes for recipients.
The impact of chronic kidney disease affects the whole family and social network, not just the individual. Increased awareness of living donor transplantation allows informed conversations to take place within families, and hopefully overcome some misconceived barriers. It is important that decisions about potential donor suitability are made by the clinical teams, as there are ongoing changes in donor criteria and ways in which incompatibility can be overcome. The UK Living Kidney Sharing Scheme is one of the most successful schemes in the world and facilitate both incompatible and compatible pairs to find the best match for the recipient.
Since the law changed in 2006 altruistic kidney donors have made a tremendous impact on the transplant waiting list. We know the majority of altruistic donors come forward after hearing the story of another donor, whether personally or through a multi-media awareness campaign. Altruistic donors enter the UK Kidney Sharing Scheme and can start a chain of living donor transplants – a truly exceptional gift. In all cases of living donor transplantation, donation only proceeds when there is minimal risk to the donor and maximum benefit to the recipient.
More important than ever
There is still much work to be done to narrow the gap between donations and life-saving transplants. Working together with partners, stakeholders, community groups and the NHS to provide education, faith and cultural engagement is more important than ever before, especially in a time where many health inequalities have been highlighted by the current pandemic.
The PE project is recruiting for more volunteers from the South Asian communities of Glasgow, Edinburgh, and surrounding areas. If you are interested in joining and being part of the team, please contact bushrariaz@kidneyresearchuk.org or on 07931 863796 for further details.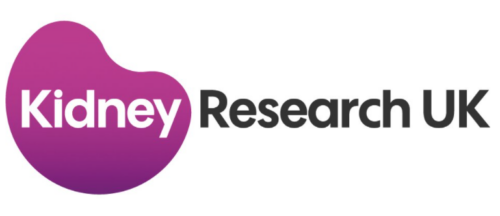 Bushra Riaz is the Policy Officer at Kidney Research UK
Kidney Research UK is the leading kidney research charity in the UK. Kidney disease affects three million people in the UK. Worldwide 1 in 10 people are living with kidney disease and there is no cure. The charity focuses on supporting early diagnosis and prevention of kidney disease, as well as funding research into improving treatments, which can be gruelling. Sadly, five people die every week while waiting for a kidney transplant in the UK.
The charity also focuses on fundraising and community-led projects throughout the UK which raise awareness and educate people about the importance of kidney health and disease.
For more information on organ and tissue donation, please visit organdonationscotland.org