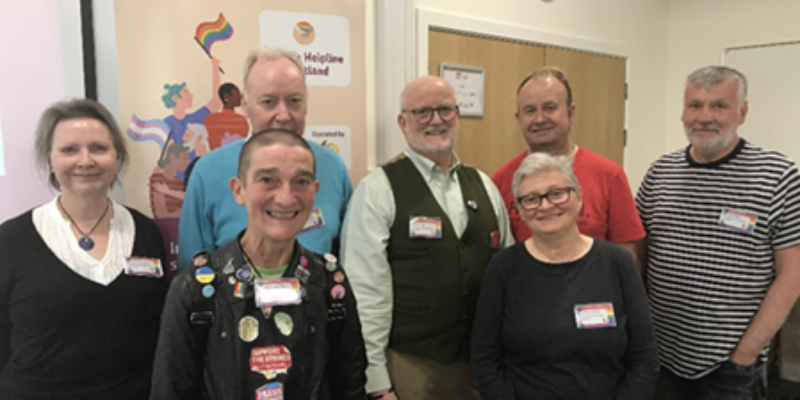 On the 28th of September the Age Action Group launched their report – Fit for Purpose: Inclusive Housing and Social Care for Older LGBT+ People. Over 30 people from voluntary organisations, local governments, civil servants, and journalists attended the launch of the research report. The launch and report were covered by BBC News online and on radio.
This was the first LGBT+ community led Scotland wide survey of LGBT+ people regarding their needs and concerns for their housing and social care as they age. The research was completed by older LGBT+ people for LGBT+ people. The 186 respondents from across Scotland covered the entire range of LGBT+ people including a sizeable percentage of trans people. The AAG also completed a review of international literature on LGBT+ housing and social care.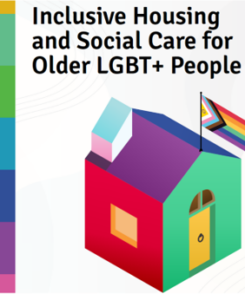 Key findings about housing
LGBT+ people have done very little long-term housing or care planning.
Our community fears discrimination and being forced back into closet if they have to go into supported living.
Most of us wish to live in LGBT+ housing if supported living was ever required.
Acceptance, safety, being out, living authentically in a care setting are all very important to LGBT+ people.
Staying connected to community & friends was very important if moving into care was required.
We are worried about affordability of supported housing.
Key Findings regarding Social Care
When considering having social care staff coming into one's own home, Scottish LGBT+ people placed great importance on acceptance of their LGBT+ status.
The community said that their home remaining a safe LGBT place where they could remain out was important.
If our community needs social care support to remain living in their homes, they want to stay connected to current LGBT+ friends and wider LGBT+ community.
Affordable social care was important or extremely important for LGBT+ people.
Key Messages from the international research literature
The international research reports that older LGBT people:
do less well then straight counterparts on most health, economic and social indicators;
have difficulties finding safe, secure and affordable housing;
fear mainstream services;
want to stay connected to the LGBT community and friends as they age;
want housing and social care that meet their needs as LGBT people.
Key Recommendations
Based on these findings the Age Action Group made the following recommendations:
There is a demand for LGBT+ specific care homes, assisted living facilities and retirement communities.
There is a need for LGBT+ affirming care homes and assisted living facilities.
There is a need for LGBT+ specific and/or LGBT+ affirming health and personal care services in Scotland.
A collation should be built to work towards addressing the housing and social care needs of older LGBT+ people.
Public service announcements and educational campaigns should target LGBT+ communities to increase their planning for old age and their care needs.
Current campaigns (e.g. NHS Scotland's Anticipatory Care Planning) should be updated to be inclusive of LGBT+ people and other diverse groups.
Next Steps
The Age Action Group is now beginning to work on these recommendations. Updates on progress will be shared in future editions of the Virtual Hug. The full report can be found online here.  If you are interested in getting involved with the Age Action Group, please email ageaction@lgbthealth.org.uk
Annette Rae is Service Manager National Projects at LGBT Health and Wellbeing

–