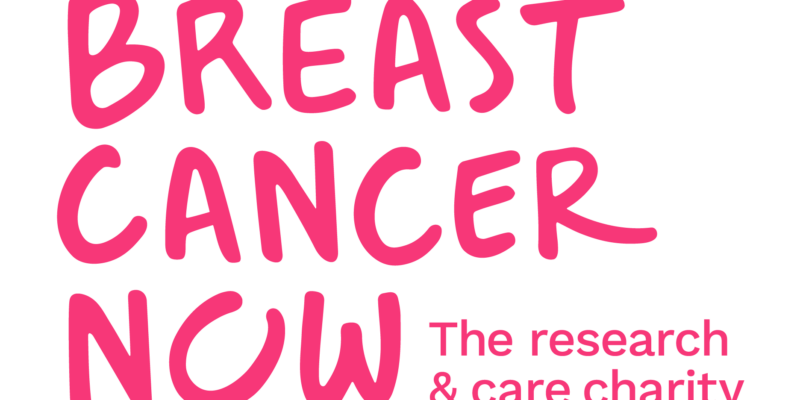 Access to breast screening for women from minority ethnic backgrounds
Breast cancer is the most common cancer in women in the UK.  In Scotland, every year around 4,700 people (4,707 women and 26 men) are diagnosed with breast
cancer. That's the equivalent of 91 people a week. Data from Public Health Scotland shows that the incidence of breast cancer in Scotland is increasing. An estimated one in seven women will develop breast cancer over the course of their life.
Screening in Scotland
Scotland, like the rest of the UK, offers routine breast screening through the NHS Breast Screening Programme. Anyone registered as female with their GP,aged between 50 and 70 will be invited on a three yearly basis. Breast cancers found through screening are more likely to be detected early, improving outcomes for those diagnosed.
Uptake levels for screening in Scotland have remained consistent over time:  the three-year rolling average remaining between 71-75% since 2008 – 2009, which is higher than England and Wales. However, some women, particularly in areas of higher deprivation and amongst ethnic minority communities, are much less likely to attend regular breast screening.
Deprivation & Screening
Women from more deprived areas in 2018 – 2019 to 2020 – 2021 were less likely to attend for breast screening, with only about six in ten women (61.2%) from the most deprived areas going for screening compared with just over eight in ten (80.8%) women living in the least deprived areas, a difference of just under twenty percentage points.
Deprivation is not the only factor that influences access to screening. UK wide data suggests that women from minority ethnic communities are less likely to access screening services and, therefore, less likely to have their cancer detected early. Breast screening uptake is particularly lower in South Asian women. Lower breast screening uptake in ethnic minority women may be due to cultural and language barriers and a lack of tailored interventions for specific cultures.
Ethnicity & Screening
The proportion of cancers diagnosed through screening in Black and Other populations was lower than other groups, especially for breast cancer – suggesting the inequalities in screening are particularly pronounced in breast cancer. Research indicates that emergency diagnosis of Breast Cancer was more likely in 'Other' ethnic group compared to White British. In addition, the odds of breast cancer diagnosis through a non-urgent GP referral route was higher in Other, Asian, and Black groups compared to the White population.
Cancer awareness is also often lower among minority ethnic groups than the rest of the population.  This can lead to people from some ethnic minority communities presenting later to their GP with possible signs and symptoms, or not seeking help at all.
Breast Cancer Now are committed to improving access to screening for all women. We know that the earlier breast cancer is diagnosed, the better the chance of successful treatment.  We work at a strategic level, influencing policy but we also recognise the importance of working at community level to raise awareness of breast cancer.
Making Screening Accessible to All
Breast Cancer Now supports action from Government to make sure screening is accessible to and promoted in all communities, such as the recent review of the breast screening process. The report includes removing barriers to breast screening, improving data collection, undertaking workforce planning, and assessing the benefits of screening people at increased risk as part of the national programme. While the main focus of the report is social deprivation, it is important that we also consider barriers in terms of ethnicity.
At Breast Cancer Now we are urging the Scottish Government to develop a fully funded programme of work aiming to reduce the health inequalities in breast screening uptake and to maximise uptake across Scotland. This should include research into the range of barriers women face to accessing screening and enabling data collection on demographic factors, like ethnicity, to understand which groups are the least likely to attend screening.
We've asked the Scottish Government to expand the data collected and published within the screening programme's annual reports, including information on factors like ethnicity, to improve our understanding of health inequalities related to breast screening and see whether these issues are being successfully addressed.
Breast Cancer Now
Breast Cancer Now supports Ethnic Minority Cancer Awareness Month. The campaign runs from 1-31 July and was developed as a national campaign by Cancer Equality, with the aim to empower communities by raising awareness of cancer and helping to reduce risk.
We have created an 'Ethnic Communities Hub' page on our website. People can find a range of health information and resources on breast cancer, such as signs and symptoms information, which are translated into a range of languages, so that more people:
regularly check their breasts
report changes to the GP sooner
be encouraged to 'talk' about breast cancer by sharing their stories, about the impact of a diagnosis and the challenges it brings within diverse communities
Ensuring that women from minority ethnic backgrounds attend screening also means addressing misconceptions and concerns about cancer and the screening process. Breast Cancer Now have recently commissioned research which identified reduced awareness of the importance of screening amongst women from minority ethnic communities than amongst white British women; women from Asian communities are less likely to attend a screening and less likely to see the benefits of benefits of preventative interventions. A range of barriers to screening were identified across all groups; fear of cancer, fear of the screening process and fear of being seen by a male health care professional. This will ensure we can plan future public health work more effectively and widen our reach to these at-risk communities.
Access to screening and increased awareness of the importance of being breast aware are key to  ensuring all breast cancers are detected early, increasing the chances of successful treatment. However, there are a lot of possible challenges and barriers that we have identified that can make accessing screening harder for some women. Breast Cancer Now are working hard in partnership with individuals and communities to overcome those barriers and misconceptions.
Find out about our Touch, Look, Check breast awareness campaign breastcancernow.org/TLC
You can also find out more information about our services on our website.
Ann-Marie Barry is the Policy And Public Affairs Lead in Scotland for Breast Cancer Now.